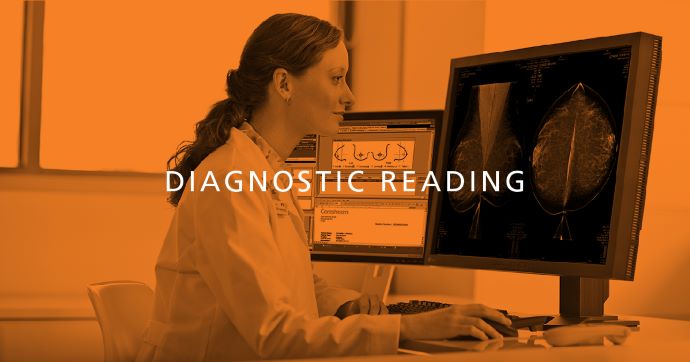 Diagnostic Reading #34: Five "Must Read" Articles on Medical Imaging
Reading Time: 3 minutes read
Radiation dose is in the news this week.
This week's articles in Diagnostic Reading include: AI may improve heart imaging; a major advancement in chest X-ray; CT measure helps ID osteoporosis; rad groups advise on patient history; and AI can automate decision with MRI scan.
New artificial intelligence tech set to transform heart imaging – Axis Imaging News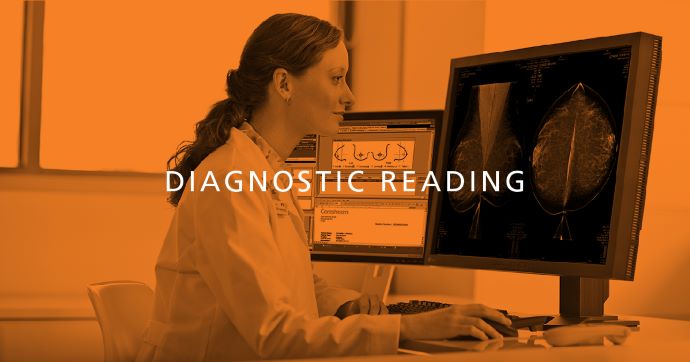 A new artificial intelligence (AI) technology for heart imaging can potentially improve care for patients, allowing physicians to examine their hearts for scar tissue while eliminating the need for contrast injections required for traditional cardiovascular MRI (CMR). Researchers reported in the journal Circulation that its AI approach, known as virtual native enhancement (VNE), will allow physicians to image the heart more often and more quickly. Read the blog about how Carestream is applying AI to improve image quality.
German group underlines potential of novel chest imaging method – AuntMinnie Europe
X-ray dark-field chest imaging—a new technique touted as the most significant advance in standard chest X-ray in a century—has shown for the first time it may help diagnose lung disease in humans, according to a study published in Radiology. German researchers tested the system in healthy patients, confirming that X-ray dark-field chest imaging picks up signals in the lungs that are undetected in standard chest X-rays and established its qualitative and quantitative characteristics.
Threshold values on CT scans help identify osteoporosis opportunistically – Diagnostic Imaging
Opportunistic computed tomography (CT) screening of osteoporosis on the thoracic and lumbar spine showed "reasonable" pooled sensitivity and specificity when using Hounsfield unit (HU) values as a threshold, according to an article in Clinical Imaging. While osteoporotic fractures are a major contributor to morbidity and mortality in later life, these fractures are underdiagnosed and undertreated. Radiologists can use this measure to detect osteoporosis when reading chest or abdominal CT scans and refer to orthopedic specialists for any followup.
Patient's radiation history should not guide imaging orders – AuntMinnie
A coalition of radiology groups—including the Radiological Society of North America (RSNA) and the American College of Radiology (ACR)—is advising clinicians to avoid basing decisions on whether to order medical imaging exams on a patient's history of cumulative exposure to medical radiation. The group also warns against overreliance on dose measurement tools, like software that can track radiation dose over time. However, some researchers have advised that patients who have a high cumulative exposure be steered to imaging modalities that don't deliver radiation, such as ultrasound or MRI. Read the blog on Radiation Risks from Medical Imaging: Busting the Myths.
AI automates radiologists' decision to perform prostate MRI scans with or without contrast – Health Imaging
Artificial intelligence (AI) can automatically determine if patients are best suited to undergo prostate MRI scans with or without contrast, stated researchers in Insights into Imaging. As urology guidelines continue to recommend MRI scans for prostate cancer care, demand for such exams has skyrocketed. Incorporating the AI tool into clinical workflows may save radiology departments time and money.
#diagnosticreading