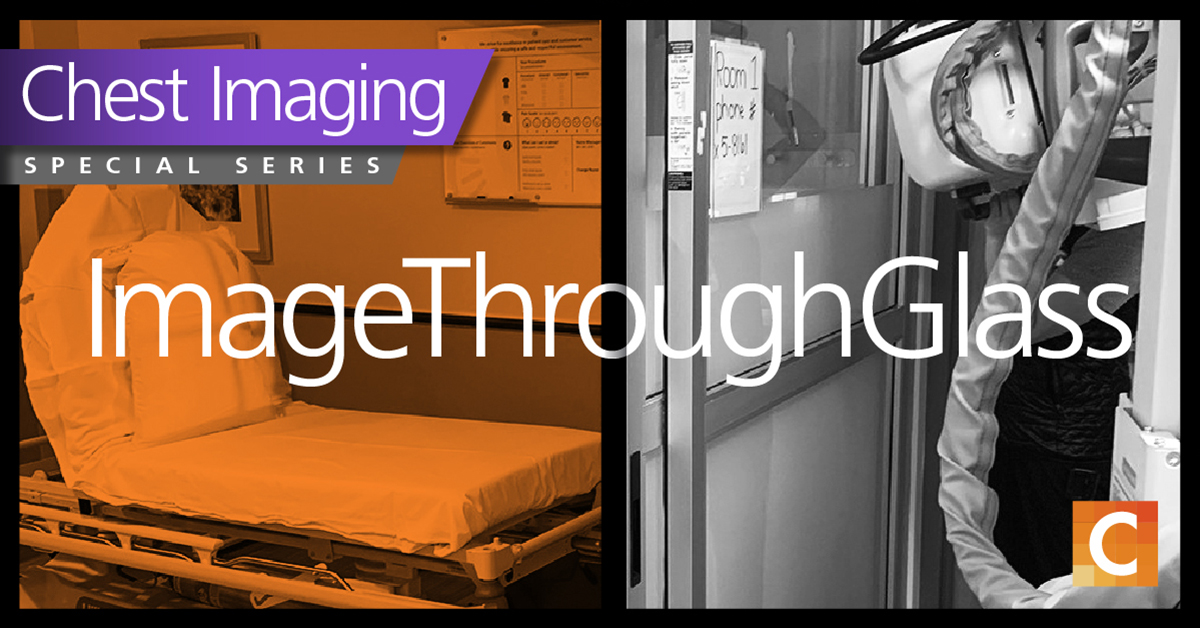 COVID Chest Imaging through Glass
Reading Time: 5 minutes read
University of Utah Health captures X-ray images of suspected COVID-19 patients through glass wall.
By Michael Mozdy, University of Utah Health.
Editor's note: this blog is part of a special series on medical imaging during COVID. Read the first blog: 3 Key Challenges in Radiology Administration During COVID-19.
To help reduce the spread of infection, our radiologists and radiologic technologists at the University of Utah Health are taking chest X-ray (CXR) images of suspected COVID-19 patients through a glass partition. In addition to minimizing the spread of COVID-19, the innovative technique also helps us conserve precious Personal Protective Equipment (PPE).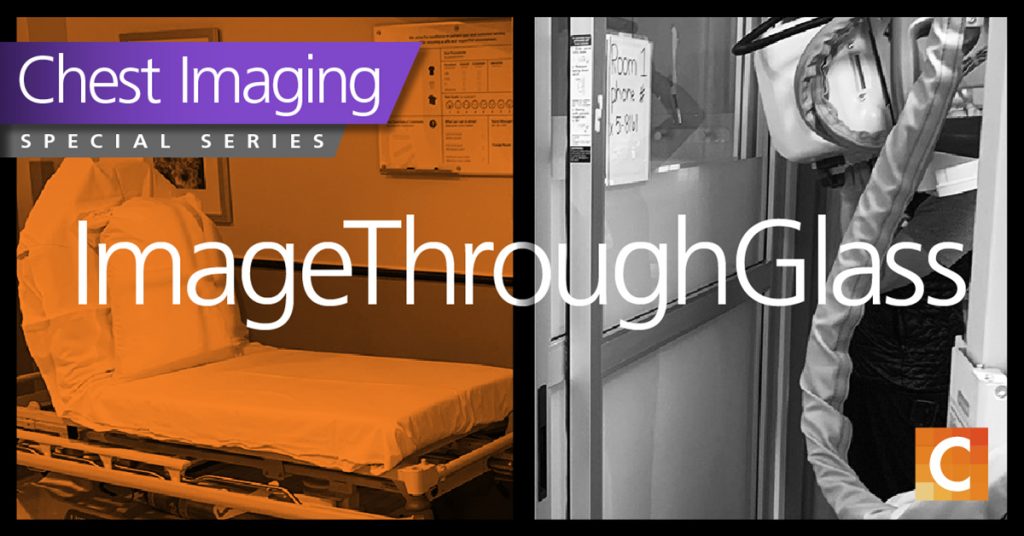 Suspected COVID-19 patients are placed comfortably and safely in negative pressure observation rooms. Then our staff captures the chest X-ray images through a glass wall of the room, using Carestream's portable DRX-Revolution X-ray unit. (Scroll to bottom of page for instructional video.)
"With some minor technical modifications, chest X-rays taken through the glass are just as clear as normal X-rays," states Phuong-Anh Duong, MD, Associate Professor of Radiology. Duong, along with her colleagues in the Cardiothoracic Imaging Section, Joyce Schroeder, MD (Section Chief), and Howard Mann, MD, brought the idea to Alex Nieves, MPA, the Manager of Diagnostic Radiology services at the hospital. Together, they tested the new setup and were pleased with the results.
Normally, inpatients are taken to our X-ray rooms where technologists interact with them directly, positioning them and obtain the images. Even in the Emergency Department, our portable DRX-Revolution X-ray machines are brought into the rooms, and once again staff position the patients so that the images can be obtained correctly.
With the advent of the COVID-19 pandemic, University Hospital policy is that any patient who comes to the hospital struggling with respiratory symptoms is treated as a suspected COVID-19 infection. These patients are taken directly to the Emergency Care Unit (separate, negative-pressure rooms from standard ED rooms). The goal is to minimize contact between these patients and the rest of the hospital, including care providers.
Taking a chest X-ray is one of the first tests done for patients with respiratory distress. "This technique minimizes hallway traffic for patients and staff, which greatly decreases the risk for transmitting COVID-19," explains Nieves. What's more, with concerns over PPE being scarce across the country (although this is not a concern in Utah at the moment), our staff do not have to use a set of masks, goggles, and gloves in order to take these X-rays because they do not need to enter the room. This saves time, exposure risk, and cost of materials needed for PPE and sanitization of equipment. "We're using this technique every day," notes Nieves.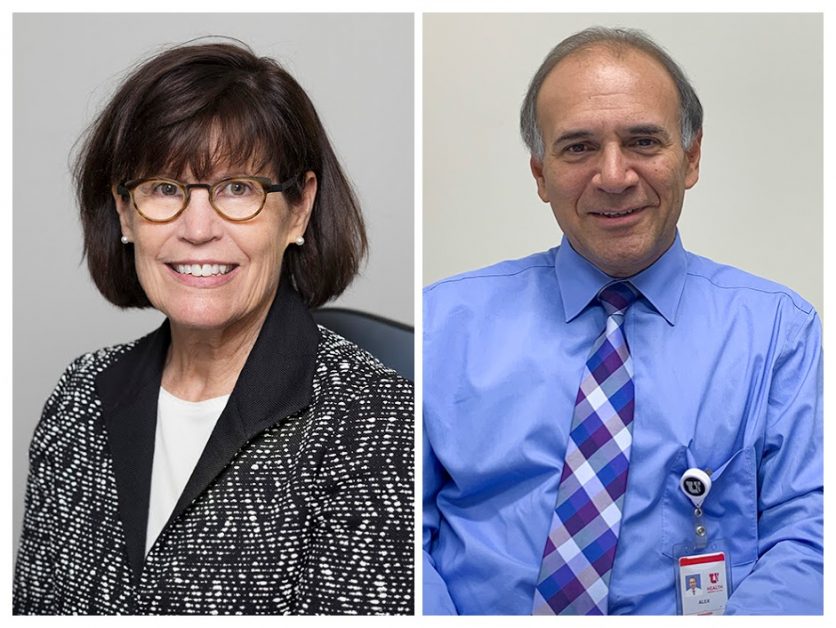 Dr. Mann was first made aware of this technique from colleagues at the University of Washington Medical Center who began experimenting with it at the end of March. He brought it to our team and we quickly followed suit. We are working on refining the technique, providing training for nurses who will help with the positioning, and studying the effectiveness of this technique in reducing the contact between sick patients and radiology personnel and equipment.
"We are trying to do our part to be as innovative as possible in meeting this ever-changing situation," notes Satoshi Minoshima, MD, PhD, the Anne G. Osborn Chair of Radiology and Imaging Sciences. "We don't know how long this situation might last and finding ways to safely treat patients and conserve PPE is paramount," he adds.
Michael Mozdy is the Associate Director of Science Communications for the Department of Radiology and Imaging Sciences at the University of Utah Health. This article originally appeared on the University of Utah Health website.
Read the Proof of Concept by Unity Health Toronto: Phantom Study to Ensure Quality and Safety of Portable Chest Radiography through Glass During COVID-19 Pandemic
Editor's note: The article is for information purposes only. Carestream has not evaluated this application and makes no claim regarding its efficacy.

Read the related article on using the DRX-Revolution to shoot through glass. Brady, Z., Scoullar, H., Grinsted, B. et al. Technique, radiation safety and image quality for chest X-ray imaging through glass and in mobile settings during the COVID-19 pandemic. Phys Eng Sci Med (2020).
Learn More:
COVID-19 Challenges in Radiology Administration
Deploying Mobile X-ray Vehicles to COVID Frontline
Improving the Quality of Mobile Chest X-rays
A Guide to Mobile Chest X-rays for Thoracic and Cardiac Care