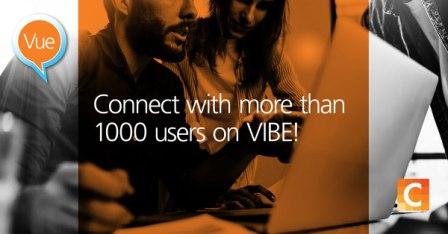 Expand Your Healthcare IT Resources and Knowledge – Join the VIBE User Community
Reading Time: 5 minutes read
Collaborate with more than 1,400 Carestream product experts and health IT peers in the VIBE user community.
Healthcare IT is complex and always changing, and resources are often in short supply.
What if you could have additional expert resources on your team? You do – in the Carestream VIBE user community!
Communicate with Carestream Healthcare IT experts
More than 1,400 people around the global are part of the engaged VIBE community. (VIBE stands for Very Important Board of End Users – Carestream customers only). The most popular and valued feature of VIBE is direct access to and collaboration with Carestream's Vue Evangelist team. Our Evangelists are an international team of subject matter experts (SME) available to answer questions on a variety of Healthcare IT topics from integration, deployment best practices, feature functionality and much more. This team is composed of Solution Architects, Integration Specialists, Demonstrators, Applications Specialists, Sales Specialists, R&D team members and Marketers.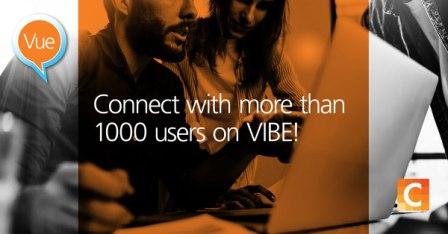 Have a question about the Vue Portfolio or would like to discuss a specific topic? Post your query in VIBE and our Evangelists will be glad to assist within 48 hours.
Expand your network of healthcare IT peers
In addition to the Evangelists, other members of the growing VIBE community will often respond to queries, provide comments, and share their knowledge or own experience on the topic. You can even initiate a private chat with another user to go deeper into a subject.
When you join VIBE, you gain access to a large network of PACS/RIS administrators, radiologists, radiology administrative directors, CIOs, and IT staff members.
Real users sharing Real information in Real time – that's the true value of the VIBE user community.
Personalize your experience – by topics, language, and geography
We understand that too much information is as much of a problem as not enough information. In VIBE, you can customize your experience and select specific topics to follow according to your interest. In addition to having access to SMEs by topic, relevant materials are also available to enhance your expertise. Topic categories include: Workflow management, Image Sharing, Diagnostic, Cloud Services, Analytics and Clinical Repository.
VIBE users can also join regional user groups within the community. These sub-groups exchange information in local languages, making the conversation much more comfortable: thanks to the local language, you can get firsthand insights on how others in your region are accommodating local regulations and other issues of regional interest. Currently, we have regional user groups for Brazil, France, Italy, Nordics, Latin America, Australia and New Zealand. As our community of users continues to grow we are ready to create additional regional groups for members who request it.
Simply contact Francesca Pasquinelli our VIBE Community Manager for more information.
Stay up to date with earlier alerts on upcoming software changes and launches
Upgrades, fixes, and new features within the Vue portfolio can impact your healthcare IT operations. By participating in VIBE, you benefit from receiving updates and additional information early on. Some of these alerts come in the form of scheduled announcements on VIBE. Other times, the information comes through conversations with members. For example a member recently posted a question about CRN. One of our experts responded to the question, adding that "a coming version will offer a much more flexible and rich workflow for critical findings."
Equally important, you might learn through conversations that you overlooked an upgrade that could be beneficial to your facility, or that you are not making full use of an available feature.
Gain access to informative resources
In addition to real time communications with your peers and Carestream Evangelists, you will find a library of informative resources, including webinar, articles written by our evangelists, and tutorials. Today, you can find over 70 video tutorials in Italian, Spanish, and English.
Our Google-like search functionality and mobile-friendly platform make it easy to find resources. For example, enter the search term "CCP 12.2" and you will be presented with the latest documentation, plus related resources on "sharing patient medical images" in 12.2; and instant messaging and digital pathology in 12.2.
Can't find what you are looking for? As a VIBE member, you can request content on a topic that is of interest to you. We moderate the discussions daily to make sure that your questions are answered and that your suggestions are considered.
We also monitor traffic to see which topics are getting the most engagement. In the past four months, there were active conversations on the following topics: DEP, Diagnostic; No Images Displaying, PACS client v12, PMA and Vue PACS in general.
Don't hesitate to post your questions or ideas for topics you'd like our Evangelists to address or write about. VIBE is your community – We are always available to help make it stronger for our members – just ask us!
Join VIBE today!
The next time you have a question about Vue functionality, a problem to solve, or are wondering how others in your region are addressing a specific healthcare IT issue, make VIBE your first stop. It is likely you will come away with much more than you went looking for.
Francesca Pasquinelli is the Global Marketing Specialist for Healthcare IT at Carestream; and the VIBE Community Manager.