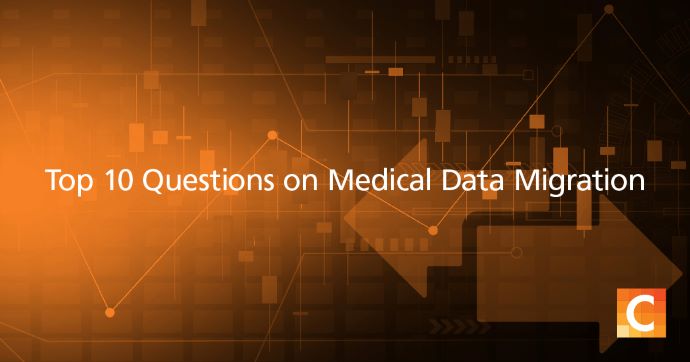 Healthcare Data Migration: The Top 10 Questions
Reading Time: 4 minutes read
What IT Managers Worry About When Migrating Medical Imaging Data.
Healthcare data migration is a challenging and critical undertaking. Medical imaging data is full of rich and varied data sources and types, as well as metadata and actual pixels. The data sets may be large; the legacy and target systems may be very different. Migrating all this complex data to its future home as intact, complete, and usable as possible requires an experienced migration partner.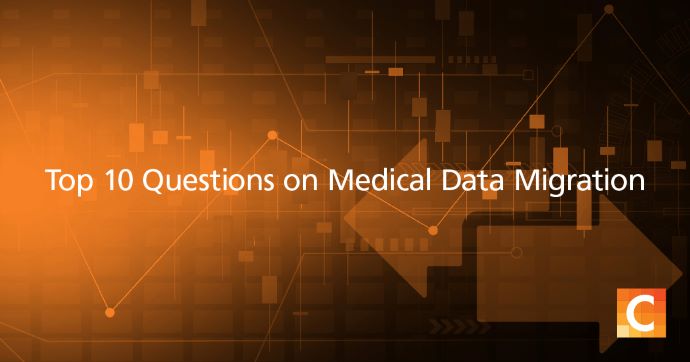 Reasons to migrate healthcare data
Newer technologies deliver medical images and data with improved speed, anywhere/anytime access, consistent workflows, and full clinical context. Sooner or later, most healthcare organizations will need to upgrade their departmental silos to enterprise imaging solutions to stay up to date with these advancements that can empower collaborative care across sites, specialties, and technologies.
Departmental imaging systems — such as radiology and cardiology PACS — that have been in productive use for several years are good candidates for replacement and data migration. Likewise, systems that have become obsolete or reached their full capacity are likely candidates.
Healthcare data migration: the top 10 questions
Carestream has performed successful migrations for major healthcare organizations around the world. When we speak of the top ten questions – which are also often a CIO's fears – we speak from experience. Our guidance is based on best practices that have proven to simplify and speed migration of the most complete, consistent, and useful data available in your organization.
Will I succeed in transferring all my data at the original quality?
Are there migration costs that must be paid to the legacy vendor?
Why is the migration taking so long?
Will the migration affect performance of the legacy system?
Should I assign internal resources to the project?
Some of the clinical functions in my legacy system depend on proprietary data. Will I be able to use those functions in the new system?
Should I be worried about security during data migration?
What happens to unstructured data? Can it be migrated?
What happens if data changes on the legacy system after records have already been migrated to the new platform?
Do I have to wait until the end of the migration before going live with the new system?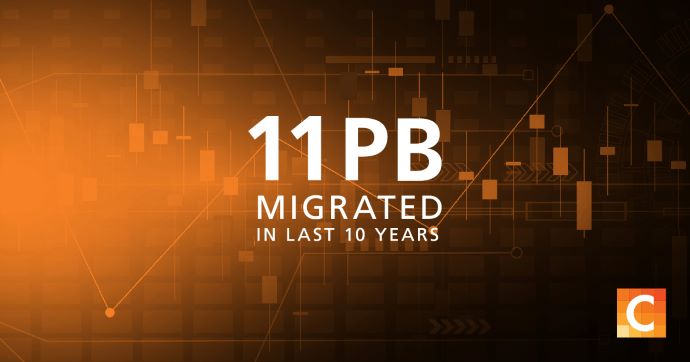 Mission-critical question: how experienced is my healthcare data migration partner?
While it is important to consider migration strategies and technologies, the most important question to ask is this: Is my migration partner experienced enough?
No other migration vendor offers the experience of Carestream. We have experience with successful migrations that interface with practically every major vendor including GE, Philips, Siemens, Change Healthcare, IBM Merge, Agfa, Fuji, Sectra, Acuo (Hyland), and more.
No other vendor provides an enterprise imaging platform with the capabilities of our Clinical Collaboration Platform. Whether you choose a radiology-only module, or add modules to serve your entire enterprise, we can help you truly unify your imaging ecosystem — from workflow management to the clinical repository, diagnostics, image sharing and analytics. #healthcaredata #datamigration #medicalimagingdata
Get the complete answers to The Top 10 Questions in Healthcare Data Migration. Or schedule a personal consultation on the CARESTREAM Clinical Collaboration Platform.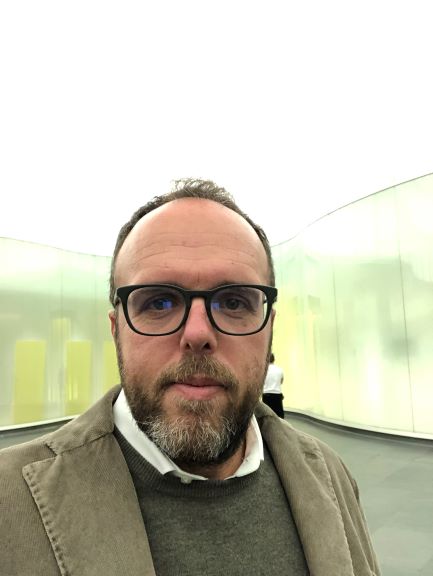 Matteo Tavella is Carestream's EMEA Integration and Data Migration Manager. He has more than 12 years experience in the healthcare IT business and collaborates often with customers in the region.