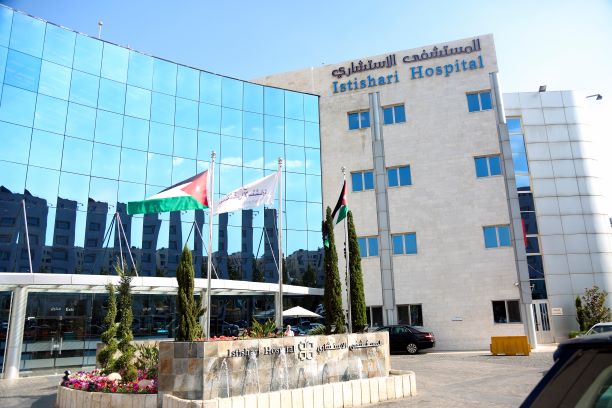 Why Move Your Healthcare PACS to the Cloud?
Reading Time: 4 minutes read
Istishari Hospital has four good reasons for moving their diagnostic images and medical data to the Carestream Cloud.
By Dr. Hani Al-Ali, MD, Chair of Diagnostic Radiology Department at the Istishari Hospital, Amman, Jordan.
More healthcare providers are moving their data to the cloud. According to a report by Markets and Markets, the global healthcare cloud computing market is expected to reach $9.48 Billion by 2020, up from $3.73 billion in 2015 (1). In 2018, Istishari Hospital in Amman joined the movement.
Reason #1 –  Access to patient data and diagnostic images fosters collaboration
Our primary motivation for considering the cloud was to enable collaboration among our healthcare providers, which are growing in numbers.
We are one of only a few providers that can meet the imaging needs of patients who come to us from nearby countries, mainly from Yemen, Lybia, and Iraq. As our patient population grew, it became apparent that we needed a way to easily share images and data with referring physicians and patients outside of our own hospital.
Also, we plan to double the capacity of our hospital in the near future. This will increase the amount of diagnostic images and patient data we need to store, and increase the number of healthcare providers who need to access it. It was obvious that we needed to move from our restricted model of locally-stored data.
After careful review, we implemented the CARESTREAM Clinical Collaboration Platform and are hosting it in the cloud. Today, our radiologists and referring physicians can access patient data, including diagnostic images, from any location. As a result, we are seeing more collaboration between our radiologists and referring physicians, even from a distance. All parties can give immediate and live feedback.
In addition to the diagnostic images, the associated structured reports are available from the cloud to our referring doctors. These interactive multi-media reports contain hyperlinks as part of the radiologist's findings so clinicians can easily view key images, measurement tables, and graphs.
Adoption of the new platform has been strong. Because the Clinical Collaboration Platform is vendor-neutral, our users can retrieve their data from their current PACS, and in the same way they are accustomed.
Also, our patients are more engaged. Part of the Clinical Collaboration Platform is Carestream's secure MyVue portal module that empowers patients to access, share, and help manage their own images and exam data. It is easily embedded into the EMR patient portal and accessible on any web-enabled device, including mobile tablets and smartphones. The patient portal particularly helps our medical tourism patients; they can quickly and easily share their exam data with their referring physicians back home.
Reason #2 – Remote access enables on-call diagnosis
The ease of remote access from any location, including a doctor's home, and the quality streaming has improved the lives of our radiologists. They no longer need to travel to the hospital at night for emergencies. They have all the tools they need to make a proper diagnosis from home. If they have internet access, they can connect and participate in a patient's diagnosis and healthcare.
Additionally, they do not need to be at a PACS workstation. CARESTREAM Vue Motion, Carestream's zero-footprint universal viewer, includes a tool set with volumetric measuring capabilities to make reading possible on a tablet, or even a smart phone. And of course, reports and studies can be reviewed on the same devices.
Together, these tools make it possible for radiologists to read, report, and consult with referring clinicians with the same confidence that they would have completing an evaluation at their PACS workstations.
Reason #3 – Cloud model removes the responsibility of maintaining the IT infrastructure
Collaboration in support of improved patient care was our primary driver for moving our PACS to the cloud. But we have gained other important benefits, too. We no longer need to make massive capital investments in aging infrastructure equipment, like servers. We also no longer have the burden of upgrading our PACS when new software versions are available.
The cloud model also makes it fairly easy to scale up our data requirements when needed. This will be especially important as we move forward with our planned expansion of the hospital. And if we ever need additional support or have questions, we can call on Carestream's local service partner in Jordan.
Overall, the model has liberated us from the time we spent on maintaining our previous complex IT environment.
Reason #4 – The cloud delivers 24/7/365 monitoring by experienced IT experts
When we considered moving to the cloud, our first question was about data security. There were several reasons we felt Carestream was a trustworthy vendor. Their data center is Tier 2 Plus and has ISO 27001 certification. And they are experienced: they manage more than 20 billion images in their healthcare clouds with 99.9% uptime. Also, they provide monitoring 24/7/365.
If we have a data threat or other disaster, we will be able to recover our data more easily from the cloud than from our local model. Our remote cloud deployment can be used to back up hospital data and systems in the event of an outage or cyberattack.
We were proud to be one of the first –if not the first – imaging provider in the Middle East to move to our PACS to the Carestream Cloud. Today, more than 75% of the clinics in Jordan host their images on the Carestream cloud.
That summarizes our four reasons for moving our PACS and healthcare data to the cloud.  Most importantly, our new cloud model helps us keep our focus on providing the best possible care for our patients. #PACS #healthcarecloud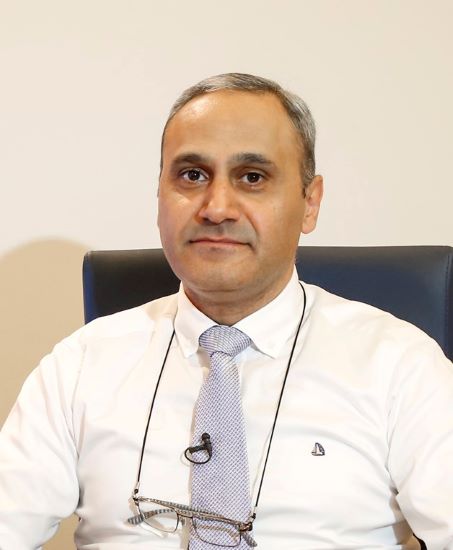 Dr. Hani Al-Ali, MD, is Chair of Diagnostic Radiology Department at the Istishari Hospital, Amman, Jordan. Dr. Hani holds a Bachelor degree in medicine from Martin-Luther University, Germany and a fellowship in musculoskeletal Radiology from University of Iowa, USA. He received his Jordanian board in diagnostic radiology after completion of residency in Jordan University Hospital.
1 Markets and Markets  https://www.marketsandmarkets.com/PressReleases/cloud-computing-healthcare.asp