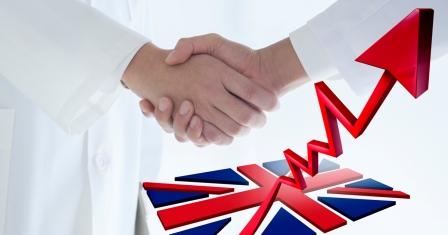 Preparing Your Radiology Department for Mergers and Consolidation
Reading Time: 4 minutes read
Sustainability and Transformation Partnerships (STPs) in the UK represent the biggest national move to join up care in any major western country.
A bold healthcare transformation is under way in the UK. Is your radiology department ready for a merger or consolidation?
In December 2015, the National Health Service in the UK announced its "sustainability and transformation partnerships (STPs). The STPs are "five-year plans covering all aspects of NHS spending in England. Forty-four areas have been identified as the geographical 'footprints' on which the plans are based, with an average population size of 1.2 million people (the smallest covers a population of 300,000 and the largest 2.8 million)," according to the Kings Fund (1). The various partnerships will serve their populations with combined budgets and resources designed to improve patients' lives.
In a consolidated setting, the need for increased collaboration is a certainty
Without a doubt, increased collaboration will be essential to the success of STPs.  And the sharing of images and data are central to collaboration.
One example of a successful image-sharing strategy is the one Carestream deployed on behalf of Cheshire and Merseyside in the UK. Sharron Dyce, PACS Manager at Royal Liverpool University Hospital, explained that because in their part of England there are eleven "trusts" with different specialist hospitals in which patients move freely, keeping their imaging available on demand has been an important benefit of the strategy Carestream implemented. In a video describing the impact of linking Cheshire and Merseyside patients with care, David White, a Consultant Radiologist, talks about his almost instantaneous ability to view and report on a scan done at a remote location in Chester (on the south side of the Mersey) from his workstation at Aintree Hospital in Liverpool.
Consolidation is a worldwide phenomenon—the right imaging IT strategy is the key to sustainability
The UK is not alone in the merger and acquisition phenomenon. Healthcare Finance reported that merger and acquisition activity had a record-breaking first quarter in 2018 (2). And according to healthcare attorney Gary Herschman (3), radiology is one of the "hot specialties" most affected by consolidation. Whether you have a substantial investment in legacy systems, a pressing need to increase capability and productivity of your team, or a combination of the two––a merger or consolidation presents the requirement to collaborate. If you have a good understanding of your options when you first become aware of an imminent organizational change, you are in the best position to make decisions based on what's appropriate for your department.
Three enterprise wide imaging strategies for your radiology department to consider as mergers and consolidations continue to trend
Departmental PACS path—to rip and replace legacy systems with new equipment that is modern and interoperable with all departments.
Enterprise storage centric approach—to create an enterprise data repository (VNA) to replace disparate archives across the merging system.
Cross-enterprise approach—to store data in federated repositories across the enterprise, indexed to permit a global worklist for the merging system.
Depending on your specifics, any of these strategies (or even a combination of these approaches) can be the best choice for you. Each has both advantages and disadvantages, which we discuss in detail in the white paper and chapter 8 of the CIO eBook.
These three strategies differ greatly in their startup cost, their long-term cost, and the way they integrate the resources of a merging organization. All these strategies are designed to help a merging system collaborate with image sharing, and essentially generate a global worklist across their newly formed system.
 Another powerful collaborative tool is Carestream's Workflow Orchestrator which is native to our Clinical Collaboration Platform. The Orchestrator's productivity module directs imaging exams first to appropriate clinical subspecialists, and then to all available radiologists – regardless of locations –  as needed to satisfy desired turnaround times. Exams also can be assigned to specific radiologists according to a referring physician's preference and existing affiliations with hospitals or healthcare facilities. The platform's workload balancing functionality can optimize reporting times.
Read more about planning your imaging strategy for a merger or acquisition
Share your experience
Have you had personal experience with a merged or merging organization? If you have knowledge about the image strategy you employed, or would like to discuss the plans you are considering, please share your thoughts with our 12,000 monthly visitors. Thanks for reading Everything Rad!
Charles McCaffrey is Carestream's Managing Director for the United Kingdom and Ireland; and is also a manager for northern Europe. With 31 years experience in Kodak/Carestream, he has led the company's participation in large IT programmes. He was awarded a Fellowship of the British Institute of Radiology in 2012 and has been a Trustee of the College Board of Trustees of the Society & College of Radiographers since 2014. He is a Past-Chairman of the Trade Association for X-Ray Equipment Manufacturers in the UK (AXREM).
References
The King's Fund https://www.kingsfund.org.uk/topics/integrated-care/sustainability-transformation-plans-explained
Healthcare Finance http://www.healthcarefinancenews.com/news/merger-and-acquisition-activity-has-record-breaking-first-quarter-2018