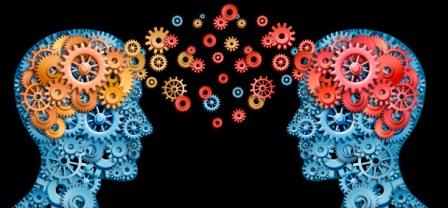 Collaborating in Radiology Gives Euromedica a Competitive Edge
Reading Time: 4 minutes read
Collaboration supports more accurate results, peer learning, and increased productivity – setting us apart from the competition.
By Dr. Nikos Patsinakidis, medical director, YGEIA MAGNITIKI DIAGNOSI SA, IPPOKRATEIO PTOLEMAIDAS and EUROMEDICA YGEIA GREVENON.
The term "collaboration" is being used a lot in healthcare. But what are the real outcomes when radiologists collaborate? For Euromedica, the results are evident. Since we implemented our Carestream PACS solution, our nine radiologists and nuclear medicine physicians are having more interactions that result in:
More accurate diagnoses
More double readings and fewer missed findings
Increase in radiologists' knowledge levels
Increase in productivity
Enterprise imaging bridges physical disconnects
Our medical imaging enterprise is comprised of three medical centers that are located in a wide geographic area in Greece. We're also affiliated with Euromedica, one of the largest healthcare providers in Greece with 50 medical centers and 12 private clinics. Our group of nine radiologists and nuclear medicine physicians rotates between our centers. Our patients are also mobile. A patient might come to one facility one year, and visit a second site at a later time. The physical distance between our centers, and the movement of our patients, created a disconnected system.
Now, our enterprise imaging system gives us a holistic view and the capabilities to easily connect. Through our PACS solution and by building a global worklist, we can take advantage of the expertise of our radiologists, regardless of where they are located on any given day. When a patient reaches out for our services, he has access to a whole team of people with different levels of experience and with expertise in different fields. Double reads occur, notes are exchanged over the cloud, and the resulting collaboration delivers more accurate results and fewer missed findings.
Having multiple readers contribute to the diagnosis gives us a competitive edge. Collaboration in radiology also creates opportunities for peer learning. The more experienced physicians can help the less experienced ones, and we all can expand our knowledge.
Embedded reports and tools improve physician experience and diagnosis
Now that we have everything structured, it's easier for our physicians to go back to a patient's history and see all the previous studies. This history contributes to a more accurate diagnosis.
Also, the Carestream solution gives us tools to create reports that are more meaningful. When the referring physician downloads one of our studies, they receive embedded images and keywords linking to bookmarked images. Using these tools to highlight the disease and the key points helps the physician get her work done faster, and this increases patient's satisfaction. This is another competitive advantage that our referring physicians value.
The solution we use, CARESTREAM Vue Motion, to send images outside our network to the referring physicians is compliant with the GDPR. In the past, we sent images with unsecure applications like Dropbox or WeTransfer. We are pleased to have evolved to a secure solution.
Streamlined workflow improves productivity
Of course as radiologists, our goal is to provide better healthcare services for our patients. But as medical director of our facilities, I also wanted to increase productivity and efficiency. Our enterprise imaging system has streamlined our workflow considerably.
For example, having the reporting embedded into the PACS system makes it very easy and faster for us to dictate and finalize reports and work with our transcriptionists. We even have structured auto text that lets us bypass the transcriptionist sometimes, and we can finish up our work earlier. This has made our life much simpler, and we are more productive and more efficient in our work.
Also, we used to have multiple mini PACs and image archive solutions. For example, we had one for MRI, another for CT images, and yet another for mammography and digital breast tomosynthesis. This was an obstacle to radiologists seeing the whole picture. They would have to move from one workstation to another, and take time to get accustomed to that environment. Now radiologists can read all images – regardless of the modality used for image capture – from one workstation. This makes them much more efficient. And we no longer need to invest in dedicated workstations. This saves us money to invest in other areas that will benefit our patients.
For us, collaborating in radiology is delivering very real and impactful results. #enterpriseimaging #Euromedica #expertinsights #radiologycollaboration
Watch the video interview to learn more from Dr. Nikos Patsinakidis about their enterprise imaging platform.  Learn more about the Clinical Collaboration Platform here.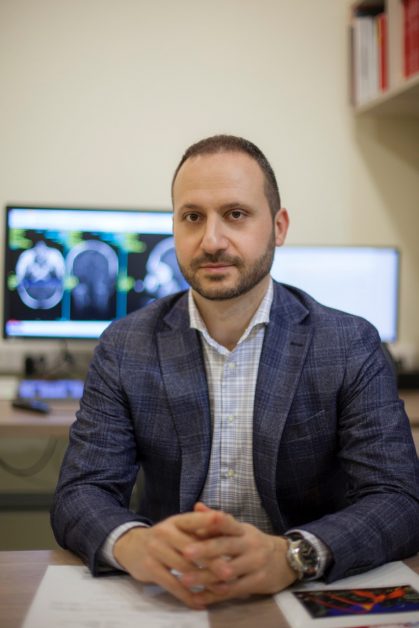 Dr. Nikos Patsinakidis is the medical director of YGEIA MAGNITIKI DIAGNOSI SA, IPPOKRATEIO PTOLEMAIDAS and EUROMEDICA YGEIA GREVENON , three private medical centers in Northern Greece, affiliated with Euromedica, the largest healthcare provider in the country. He is also a practicing radiologist at the centers with main fields of interest and specialization Body MRI and Breast Imaging. He is member of the board of the Hellenic Breast Imaging Society.