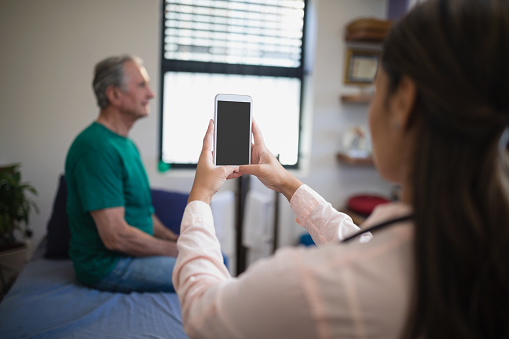 Encounter-Based Imaging Workflow
Reading Time:
3
minutes
Understanding the challenges of  image capture outside of radiology.
Are you familiar with the term "encounter-based imaging"? Even if you aren't, it's likely that someone in your  healthcare network is doing it. In contemporary diagnostic imaging, a physician places an order for an imaging study of a patient. The X-ray exam is completed on site if the facility has this capability. Or an appointment is scheduled, and the patient visits an imaging clinic or hospital radiology department for the X-ray exam. This process is referred to as order-based imaging.
Following acquisition, the resulting images are accessed, shared, read for diagnosis, and then stored – all through a standardized radiology workflow. It's a well-established and effective process.
However, for some time, another form of imaging has been on the rise – driven largely by the universality of cell phones, digital cameras, and tablets. Many specialties outside of radiology – such as dermatology, ophthalmology, burn care and others – are capturing images on these mobile devices.
Defining encounter-based imaging
This alternate approach is called encounter-based imaging, and works in stark contrast to order-based studies.
Here's a hypothetical example of how it plays out. A patient goes to his dermatologist for a scheduled appointment, during which the physician will examine and attempt to diagnose a recurring skin rash. In the course of the visit, the doctor notices an irregular mole on the patient's shoulder. While the mole doesn't present as an obvious skin cancer, the doctor feels that it bears watching – so she uses her iPhone to snap several pictures of the mole to be used as a baseline for monitoring changes in its appearance over time.
Note that in this scenario, there was no prior indication that an image would need to be captured. Indeed the purpose of the office visit was for another reason altogether. The need for image-acquisition only came up once the doctor-patient encounter had commenced.
The value and concerns of encounter-based imaging
In this scenario, the dermatologist has acquired a valuable medical image that is useful for documentation, diagnostics, or follow-up care. But at this point, some serious concerns arise – because there is no standardized, effective workflow process for securely archiving a cell phone photo or making it accessible across the enterprise. Likewise, there is no established method to easily incorporate the image into the patient's EHR.
So what does happen to the image? The dermatologist might download it to an office computer. She might burn it to a CD. Or leave it stored in her phone for easy future access. One thing is for sure, though – the image is not readily accessible to anyone else in the enterprise.
Now imagine this single scenario multiplied by the myriad specialists in multiple departments across the enterprise – and it becomes clear how the value of encounter-based imaging can be severely compromised by the lack of an efficient workflow process. Consider:
Images end up siloed in the departments in which they were acquired.
There is little or no ability to share the images with affiliated hospitals outside specialists.
Time and money are wasted through inefficient workflow and the absence of any automation.
Images that are entered into the EMR are often imported without crucial metadata.
To further complicate the matter, raw image files from digital cameras are not the only image types commonly acquired in encounter-based imaging. Other practitioners across the many specialties are capturing video (.mov files), JPEGS, TIFFS, GIFFS, PNGs and other non-DICOM images – so any viable workflow/archiving/access system will need the ability to accept and manage all of these diverse file types.
Regardless of file type or point of capture, encounter-based images need to be incorporated into the larger enterprise imaging system to help inform patient care.
Are you incorporating encounter-based images into your workflow? Leave a comment below. #radiology #enterpriseimaging #encounterbasedimaging
Go deeper:
Why Providers Need to Incorporate Diagnostic Images into EMRs
Mobile Devices and Messaging Apps in Radiology on the Rise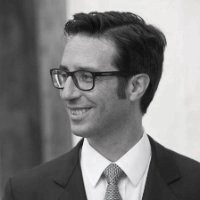 Dario Arfelli is  Global Health IT Marketing Manager at Carestream Health.