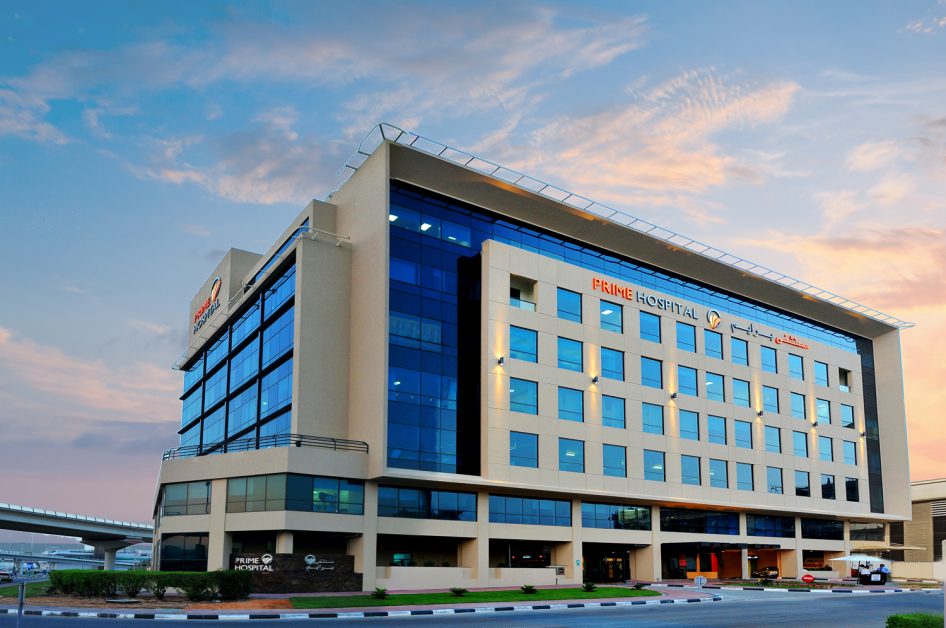 Meeting Stakeholders' Needs for Enterprise Imaging
Reading Time:
5
minutes
Prime HealthCare Group evaluates enterprise imaging systems based on needs of multiple stakeholders.
By Jaleel Rahiman, Director, Information Technology, Prime Healthcare.
When evaluating an enterprise imaging system, healthcare organizations must consider multiple stakeholders' needs. Patients, radiology doctors, clinicians, and physicians often have different priorities and workflows; yet they also have dependencies.
As a large healthcare service provider, we sometimes find the interests of different stakeholders to be at odds with our overall needs as an organization. As an enterprise, we want standardized processes and a global view of the workload of our medical imaging centers. Yet we need to be mindful of the local workflows of individual doctors and centers. We took care to weigh the needs of all our stakeholders when evaluating enterprise imaging systems.
Satisfying stakeholders: radiologists
The Prime HealthCare Group includes a team of more than 700 physicians and 2,000 supporting professionals who provide state-of-the-art medical care to the UAE's nationals and residents. Also, we have "Prime Hospital", a state-of-the-art-hospital located in Garhoud, Dubai, and 15 multi-specialty centers in all major residential areas of Dubai, Sharjah, and Ajman. In total, we serve about 4,000 patients daily.
Our radiologists often read radiographs generated by multiple sites. But they do the reading from their primary location. Being able to access radiographs from different regions – but within the same user interface – is a very important requirement for them. It helps them to be more efficient.
Additionally, licensing varies by region. A radiologist could have full authorization and the associated workflow to read and diagnose radiographs generated by one site. However, he might only be allowed to view medical images (not sign or report) generated by a site in a different region.
A simple imaging archive could not accommodate this important balance of standardization with local workflows. We chose instead to implement a full-fledged multi-site solution – the Carestream PACS – that enables individual workflows. Yet it also centralizes data – giving us a platform to archive and effectively share data across multiple locations all over the country.  This data center, located at our main hospital, provides a solution to sites that currently don't have a PACS. This gives those centers considerable benefits without requiring them to install or manage a PACS.
Fast loading of images also is important to our radiologist stakeholders. This is another way to help them work efficiently. Yet we must balance that need with cost. High bandwidth is expensive in the UAE. To meet this requirement, the Carestream PACS applies data compression technologies that allow the images to load quickly at low bandwidth. This is another example of one enterprise imaging system meeting the needs of multiple stakeholders: the organizations' requirement to be cost efficient and the radiologists' need to have images load quickly.
Satisfying stakeholders: physicians
Centralizing the medical images and data also satisfies the needs of another very important group of stakeholders: our doctors. By logging in to Carestream Vue motion, physicians have access to complete patient information whether they are located in our primary medical center or at one of our regional health centers. Likewise, the complete patient history is available regardless of where the patient went for treatment within our system.
Like our radiologists, doctors can access the patient information they need via a common and systematic view through Carestream Vue. They do not need to learn multiple interfaces associated with different medical centers.  Eventually, we will provide this same capability to referring physicians.
Satisfying stakeholders: patients
Our objective to provide the best care and services for our patients is common to all our healthcare organizations and stakeholders. The fact that doctors can see a complete patient history through Carestream Vue gives them the information and tools they need to treat our patients better. It is important to have this total view available whether a patient visits our primary medical center or one of our regional centers.
Patients, on the other hand, appreciate not having the burden of securing and bringing their medical images with them to the doctor. They would rather not carry their data on CDs or films, or send them to their physicians through unsecured sites, like a dropbox.
Carestream MyVUE is a portal where – along with their doctors – patients can view their medical documents and images. This electronic availability allows us to provide a state-of-the-art service experience for our patients to view their medical information. Providing patients with this comprehensive online service fits perfectly with our patient-centric vision.
Satisfying stakeholders: the C-suite
While local views and workflows are essential for radiologists and doctors to work effectively, we also need to provide a global view to our executives. A comprehensive business analytics dashboard will give us a tool to monitor throughput and efficiency on individual and group levels. A huge amount of valuable information will be available to us to better refine our activities. The real-time business analytics dashboard will give management a 360-degree view of daily operations.
Also, we can use the data to distribute workload across the enterprise in a dynamic way. We will be aware of shifts, resources' distribution across sites, and actual loads, among other important metrics. We plan to use the dashboard to answer questions like "are we maximizing our use of staff and resources?" And "are all our radiologists being productive?
Enterprise imaging system serves the needs of our many stakeholders
When we began investigating enterprise imaging systems, we took into consideration the needs of our many stakeholders.
Put in simple terms, our Carestream Clinical Collaboration Platform improves the quality and productivity of our stakeholders' work. State-of-the-art-tools like advanced native tools, Vue reporting with hyperlinks, Vue motion, and seamless integration reduces the local complexity and helps them to focus on their core business – taking care of patients in the best possible way.
From an organizational level, our shared enterprise services help us save money by optimizing the workflow to organize the workload better and save money for resources.
As a pioneer in healthcare in the UAE, we are excited to continue down this path of solving the needs of all our stakeholders.  As a result, we will meet the needs of our most important stakeholders: the citizens and residents of the UAE. #enterpriseimaging
Thinking of upgrading your PACS? Read strategies for success and lessons learned in this blog by LAUMC-RH
Read University of Iowa Health Care's Roadmap for Enterprise Imaging
Jaleel Rahiman is the Director of Information Technology at Prime Healthcare Group . He has 20 years of experience in information technology in diverse organizations including insurance, pharmaceuticals and healthcare provider. He has been the IT Head for Prime Healthcare Group since May 2015. He's focused on delivering reliable, scalable, and secure IT services that are aligned with both defined and emerging requirements.