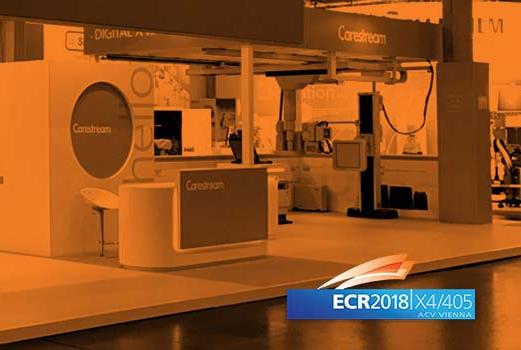 ECR 2018 – European Congress of Radiology – Carestream Health
Reading Time:
4
minutes
Include Carestream on your ECR 2018 programme to learn about big data, artificial intelligence, and imaging innovation.
Sessions on big data and artificial intelligence will likely be on the programmes of  ECR 2018 attendees in Vienna, Austria, says Bernd Hamm, ECR president(1). And applications for both, along with other innovative diagnostic imaging solutions, will be front and center at the Carestream stand during the annual meeting of the European Society of Radiology.
See us in our new location – booth #405 in Hall X4!
Highlights that you won't want to miss as you build your ECR 2018 programme include:
Symposium on cone beam technology Friday 2nd March
Our new zero footprint Workflow Orchestrator that can enable greater productivity, quality and collaboration for radiology reading workflows
New software for analytics within our Clinical Collaboration Platform
New carbon nanotube technology that delivers a lighter weight, non-motorised system for mobile imaging. (This device is scheduled for availability in 2018 and currently is not available for sale.)
See Carestream's medical imaging and healthcare IT systems at European Congress of Radiology
The MyVue Center Self-Service Kiosk can enhance patients' ability to access and manage their medical imaging exam records. Patients can use the kiosk to gain rapid, convenient access to their medical exam information by utilising a secure method of identification to obtain their medical images or radiology reports and output their medical images onto CARESTREAM DRYVIEW medical laser imaging film or a USB drive. This product is currently available in France, Mexico, Argentina, Brazil, Peru and Colombia. Carestream plans to make it available in other countries in the coming months.
Finally at ECR 2018, Carestream is presenting a Symposium on our OnSight 3D Extremity System which uses cone beam technology to capture weight-bearing images. The symposium will be 2.00 pm on Friday 2nd March in Room Z, Second level ACV. Speakers will cover a range of subjects including the Evolution of CBCT; use of OnSight 3D in emergency settings; clinical Indications for weight-bearing CBCT, workflow, and usability.  Be sure to include it in your ECR 2018 programme!
We look forward to welcoming you to our booth at ECR 2018 and the OnSight 3D Symposium. #ECR18 #ECR2018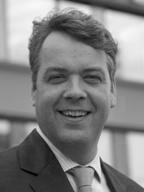 Hans Bossink is the General Manager for EMEA for Carestream Health.
#EverythingRad
Reference:
1 ECR 2018: uniting radiologists to show diversity of discipline
//blog.myesr.org/ecr-2018-uniting-radiologists-to-show-diversity-of-discipline