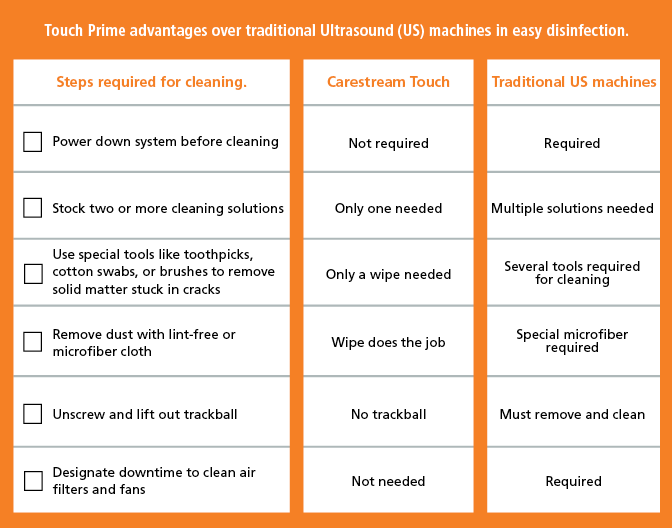 Infection control in ultrasound—it's not a game
Reading Time: 3 minutes read
The design of your ultrasound system can make infection control easy—or difficult.
Healthcare-associated infections (HAIs) are linked with high morbidity and mortality. Each year, about 1 in 25 U.S. hospital patients is diagnosed with at least one infection related to hospital care alone; additional infections occur in other healthcare settings.
CDC initiatives to reduce HAIs have experienced some success. The National and State Healthcare-Associated Infections Progress Report, published in 2016, reported that from 2008 to 2014 the Standardized Infection Ratio (SIR) for central line-associated bloodstream infections (CLABSI) declined by 50%.
But there is still much work to be done on HAIs. CLABSI was just one of three kinds of infections to decline – all of which failed to meet CDC targets.
Fighting HAIs is a "winnable battle" but requires continued diligence, more resources, and new approaches to patient care to promote infection control where possible.
Infection control in ultrasound—where are the opportunities?
So where does infection control with ultrasound equipment fit in?
Driven by the Joint Commission (TJC), whose auditors look at policies for transducer cleaning and how well staff follow those policies, disinfection in ultrasound has long focused on the probe and cross infection.
New technology like Nanosonic's trophon EPR high-level disinfection system – the first proven system to kill high-risk, cancer-causing HPV –  are replacing soaking processes and becoming the standards of care.
However, the ultrasound system still poses a risk of cross contamination that is often not effectively addressed.  The ultrasound system itself has typically been difficult and time-consuming to disinfect. In many cases this is due to its traditional design—a path Carestream avoided in our Touch Prime ultrasound systems. Instead Carestream's design includes touch-panel controls with no nooks or crannies to clean around. Traditional machines have clearly not maximized the opportunities to create easy-to-clean systems from their dust-catching trackballs and keypads, right down to the probes that actually touch the patients.
Actually, there is a game that illustrates the difference between ultrasound systems.
To compare the time it takes to wipe down a Carestream touch panel versus what it might involve to clean any traditional machine with knobs, switches, keys or trackballs, you can go to our game and try it yourself. You'll be faced with two machines to wipe—the Carestream Touch Prime and a traditional system. We think you'll be impressed with the difference. At Carestream, we believe that by making ultrasound panels quick and easy to clean, sonographers will wipe and disinfect them more often, reducing cross contamination and HAIs.
How often do you disinfect your ultrasound machines in your facility? Do you believe more frequent cleaning could contribute to reduced HAI?
Read the related blog on "A New Ultrasound System Design to Support HAI Reduction Programs and Infection Control."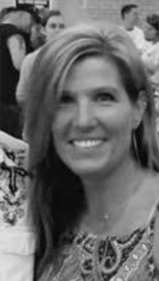 Debbi Hess RT(R)(M), RDMS, RVT is a Carestream Clinical Sales Leader for Ultrasound. She has devoted 28 years of her life to working with ultrasound in both provider and commercial environments—scanning, training, and improving applications. She is an AART Registered X-ray technologist with experience in CT and IR and ARDMS Registered Ultrasound Technologist in Abdomen, OB/GYN, and Breast. She is also a registered Vascular Tech.
#EverythingRad #ultrasound #HAI