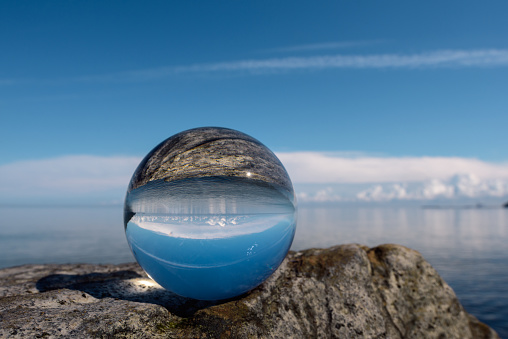 Forecasting the Enterprise Imaging Platform of the Future
NYU Winthrop Hospital reviews four drivers that will impact your  imaging strategy.
From presidential elections to wearable devices, there are multiple forces shaping healthcare. As administrative director at NYU Winthrop Hospital, it's my job to make sure that our enterprise imaging platform can evolve with the changes.
MACRA, of course, will bring considerable change.  That topic alone is worthy of its own blog. For now, I will focus on four other key drivers that are shaping our enterprise imaging strategy for the future:
Impact of switching from fee-for-service to value-based care
Increased clinical collaboration
Patient engagement
Increased interactivity and interoperability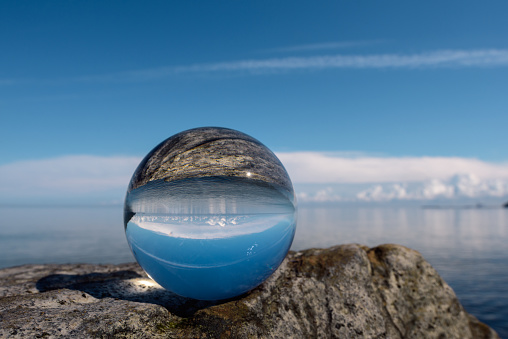 Impact of switching from fee-for-service to value-based care
Because of the switch from fee-for-service (FFS) healthcare to value-based care (VBC), the role of radiology is changing to a more collaborative model in which many more clinicians can benefit from access to images.
Providing this access requires connectivity across NYU Winthrop's network and beyond.  Aside from the obvious benefits—like the ability to avoid duplication of studies—access to reports and images can help lead to better outcomes, better utilization of human resources, more efficient workflow, and increased productivity.  Our Carestream Clinical Collaboration Platform enables sharing of clinical data, workflows, and reporting across multiple sites and domains.
Increased clinical collaboration
The radiology department of the future will be tasked with collaborating closely with clinicians in other specialties where images are part of the clinical landscape. This means that the systems at NYU Winthrop must accommodate the needs of Neurosurgery, Cardiovascular surgery and other "ologies" – clinical specialties where the images might not conform to DICOM standards. The Carestream system at Winthrop can ingest video clips, pdfs, Microsoft Word documents, and other formats commonly used today.
Interactive devices shape patient engagement and the future of radiology
As patients become more involved with their care, the future will bring more interactivity in devices—TV, iPads, and smartphones. A patient will be able to access information about a test, what it does, and what the expected outcome might be. They will also be informed through their preferred method of access about preparation needed for an exam, and might even be provided with a countdown clock to keep patient and family advised as to when the exam will occur and be completed. And all this information will be linked together in an organized fashion.
Radiology departments can use this same interactivity to measure and improve workflow in the department. The enterprise imaging platform of the future should be able to:
Monitor patient arrival volume on smartphones and tablets
Push alerts when patient waiting times increase or exceed department thresholds
Link to hospital appointment availability for the next month, and current patient waiting time after arrival
Correlate patient complaints with unplanned modality downtime
Increased interactivity and interoperability
The increased interactivity that's available to the patient, and the interoperability that allows clinicians complete image access, will be facilitated by a single enterprise imaging platform that enables measurable and actionable data analytics to benefit the efficiency and administration of the radiology department.
To prepare, NYU Winthrop is making sure that our systems are scalable. Carestream's cloud solution gives us the confidence that future access, storage, and backup requirements can be met.
These are the four main forces influencing our future enterprise imaging strategy.  Additionally, the ongoing need for speed, quality, and compliance has shaped our foundation.  By keeping a watchful eye on emerging trends in technology, regulations, and patient expectations, NYU Winthrop is planning our radiology department of the future to better manage, anticipate, and plan for patient needs and expectations.
Read the related blog on Medical Imaging Technology to Support Value-Based Care. And subscribe today to have our weekly blog delivered to your inbox!
Enrico "Rick" Perez, is Administrative Director at NYU Winthrop Hospital. He has been at Winthrop for more than 13 years. Before that, he spent 25 years at New York Presbyterian. He is a graduate of Long Island University (Brooklyn Campus), and the New York Hospital Cornell University Medical Center school of Radiography. With his long healthcare experience, Rick has the perspective to look forward to ensure that radiology at NYU Winthrop is ready for the future. Rick is a member of Carestream Health's Advisory Board.