Medical Imaging Technology to Support Value-Based Care
The impact of switching from fee-for-service to VBC on your enterprise imaging strategy.
The shift from fee-for-service (FFS) to value-based care (VBC) plays out in many ways throughout healthcare, including medical imaging technology. But because radiology has its own guiding principles, it is unique in its reaction to this shift.
"Imaging does not naturally fit into many of the outcomes-driven, value-based models," said Dr. James Whitfill, addressing attendees at SIIM 2017.
Fortunately, new guidelines and technologies have emerged to help radiology support the shift to Value-Based Care.
Supporting standards for medical imaging studies
The use of standards of appropriateness for ordering imaging studies can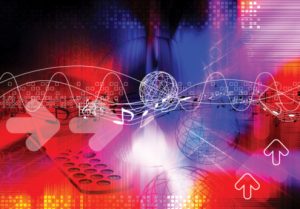 be bolstered through decision-support systems for ordering advanced imaging studies such as CT, PET, and MRI. The systems can help weigh the risk factors involved in dose as well as the potential benefit of the study.
The American College of Radiology's position on this point is clear: "No imaging exam should be performed unless there is a clear medical benefit that outweighs any associated risk."
The ACR has developed  Appropriateness Criteria® (AC): "evidence-based guidelines to assist referring physicians and other providers in making the most appropriate imaging or treatment decision for a specific clinical condition." The ACR's updated guidelines are available here.
Additionally,  Carestream's zero-footprint Universal viewer—which facilitates image sharing within and between provider organizations and patient portals—can help reduce or eliminate unnecessary duplication of studies.
Structured reports inform patient care decisions
Report quality also can play a part in radiology's shift to VBC. Using standardized nomenclature in reports and embedded links to key findings in image data can help referring physicians make faster decisions on patient care. Reports with standardized nomenclature can feed an analytics engine that provides powerful support for radiology decisions.
In a recent article, Dr. Martí-Bonmatí cites the study of steatohepatitis as an example: "In addition to analyzing images to detect the presence of associated lesions and the presence of morphological alterations, radiologists will have the result of the fat fraction and liver iron deposition (mean values, range, percentiles) that were obtained with appropriate MultiEco MR sequences with chemical shift (MECSE). These and other values will be available in the patient's history and radiological databases for study."
Documentation regarding dose management, monitoring, and reporting standards will help physicians determine treatment and follow-up recommendations for many conditions.
Clinical analytics can reduce errors, improve quality, and increase productivity
Carestream's enterprise imaging platform (Vue Clinical Collaboration Platform) incorporates analytics that can have a positive impact on quality, regulation, and compliance, and it can help orchestrate workflow around the most urgent priorities.
Carestream partners with Zebra Medical Vision to power image analysis with advanced AI to provide an automated alert for conditions for which the population is at risk. For example: a large population of U.S. patients is at risk for osteoporosis. Preventive care has been proven to reduce second fractures by up to 40 percent. But typically, the condition is not identified until after the first fracture has occurred.
Clearly, earlier identification would permit better healthcare. The solution: Use a fully automated algorithm that screens existing CTs and identifies scans with abnormally low bone density. With embedded analytics, an alert for below-normal dexa T would be provided as part of a standard chest study. This immediate risk stratification tool can increase short-term revenue as well as reduce long-term costs.
Also, Carestream's system is designed to measure clinical quality and document progress, and will be able to find reporting errors and discrepancies in real-time.
The role of analytics in radiology operations
Analytics also can be applied to the business and operation of radiology. Comparison of one area to another, metrics on how priority reads are proceeding, where there are backlogs, and where there is availability are useful metrics. These operational details can be set up in a dashboard for a quick snapshot of an entire business, or a comparison of one department versus another. Technology also can be monitored with alerts, downtime flagged, and problems identified.
As radiology continues the journey to value-based care, we expect the role of analytics to continue to grow.  #healthIT  #enterpriseimaging
Learn more about Carestream's Clinical Collaboration Platform on our website, or watch the video!
Related blogs
Medical Imaging Technology to Support Value-Based Care
NYU Winthrop Hospital: the Enterprise Imaging Platform of the Future.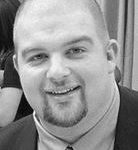 Thierry Verstraete is the project lead manager for Carestream's Clinical Solutions and Analytics.