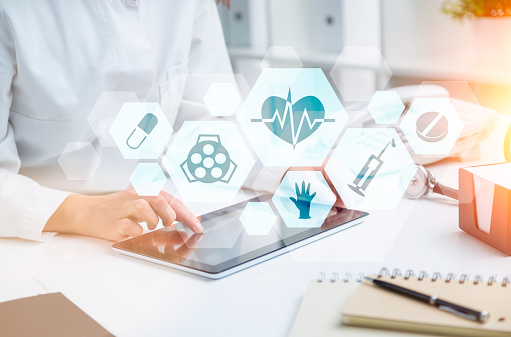 UI Health Care's Enterprise Imaging Roadmap
Image enabling the EHR to create a more holistic patient health record.
Editor's note: Author Maia Hightower was noted by Health Management Technology as being among the people who are "shaping and changing the future of healthcare IT for the better."1
At University of Iowa Health Care, we believe that clinical images should be as accessible to our doctors, referring physicians, and our patients as their clinical documentation and lab reports. This important milestone is the next stop on our enterprise imaging roadmap.
UI Health Care (UIHC) has consistently been a leader in interoperability with a goal of sharing information with patients and clinicians. For seven consecutive years, we earned the "Most Wired Hospitals" designation from Hospitals and Health Networks magazine for being among the top 100 hospitals in the country that are making the most progress in the adoption of health IT. We have also been a HIMSS Stage 7 hospital for inpatient and ambulatory since 2010.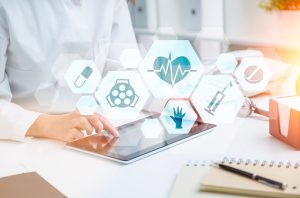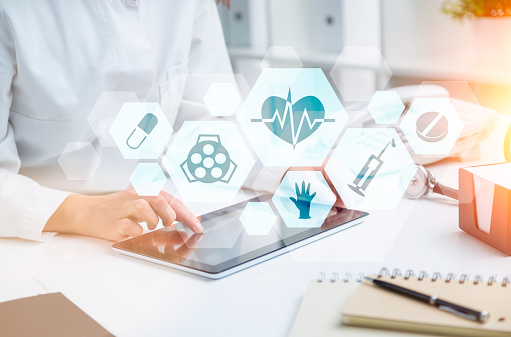 Our success with electronic image sharing is due to several essential factors: strong leadership and defined governance; a close collaboration among radiology engineering, radiology leadership, clinicians, and information technology; and a close relationship with vendors like Carestream Health that provide the innovative technology that enables image sharing.
Image enabling the EMR
We have been steadily moving DICOM and non-DICOM images from our various siloed PACS into Carestream's Vendor Neutral Archive (VNA). The archive makes the images accessible to our internal users from within the EMR.
For example, Cardiology has its own PACS solution. But doctors can view all cardiology and radiology reports and images by clicking on an embedded link within the electronic medical records where they spend most of their time. Doctors no longer need to log in to a separate system to view the images.
Today, most clinicians take this ease of access for granted – and we're happy about that! They've forgotten that they previously had to log in to a separate system. Their focus is on taking care of their patients – not on health IT integration.
Now we're discussing the possibility of leveraging our existing PACS/VNA that would be the primary platform for managing all images including Radiology, Cardiology, Ophthalmology and Dental — eliminating the silos. The enterprise repository could also include additional imaging modalities, and non-DICOM images like wound care, dermatology, and endoscopy videos.
Image enabling the EHR to create a holistic patient health record
As part of our enterprise imaging roadmap, we also want to provide access to images to our patients and referring physicians outside the hospital.
Patients already have access to their lab data, radiology reports, and most clinical notes through our EPIC patient portal. Giving them access to their images is a logical next step. Carestream is helping us achieve this goal by embedding their zero footprint image viewer with our patient portal —and also with our referring physician's portal.
When the project is complete, patients and outside physicians will be able to view their images by simply clicking on a hyperlink in the portal. Brilliant, right?  It's nice when a vendor evolves at the same speed as we do—or maybe even a little bit faster.
Our plan is for patients to have access to their images within the next 12 months. We're really excited about this initiative.
Ingesting images from outside providers
In addition to sharing images, our enterprise imaging strategy includes ingesting them from outside providers in order to enable referrals or consultations with physicians located across the state of Iowa. UIHC has built permanent connections to electronically receive and share images with over 50 hospitals in Iowa in addition to Mayo Clinic and University of Wisconsin. This is accomplished by using the vendor lifeIMAGE. Along with these permanent connections, UIHC is able to receive and share images electronically with any organization around the world.  This is accomplished by using the one-time consult functionality within lifeIMAGE.
However, this is a challenge for our smaller partner institutions that don't have the infrastructure necessary for automated exchange of radiology images. The vast majority of them are manually uploading images one at a time from a CD. Additionally, there is no way for them to automate the naming convention for a patient. The lack of standards for a national identifier and for interoperability of DICOM images and PACS are big hurdles for the industry to tackle.
Lessons to learn from our success
Having the right technology – and smart integration – is essential to interoperability of course. But equally important are the people and processes in the equation.
Our enterprise imaging roadmap started with a vision and the support of senior leadership. Once they stated that our goal was to be truly interoperable and that we want patients to have access to all data – including images – our strategy could follow.
Our defined governance structure provides the guardrails for moving forward. It lets us align resources to support the vision. For example, when we set a goal to ingest outside images into our own PACS, our governance structure empowered us to make the investment in a solution to make that happen.
We have close collaboration among departments at multiple levels. Our radiology engineering, radiology leadership, clinicians, and information technology team lead our interoperability initiatives. When you have multiple specialties and departments managing their own images, it's critical that teams work together at all levels. If you don't communicate within and among all levels, you will have a hard time breaking through the middle management permafrost.
The future of interoperability at UI Health Care: one platform for genomics, and clinical, imaging and other data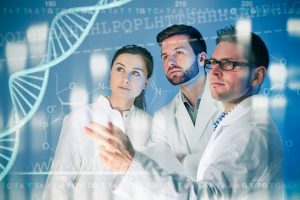 As "wired" as we are, there's always more we can do to increase our interoperability.  We're always asking ourselves, "what can we do next?"
We have a data warehouse and genomics platform in the works. Now we're strategizing about how we can merge them with our enterprise image platform to gain new insights as well as strategizing on how we can incorporate mobile technology for viewing patient images.
We also want to extend our interoperability so that data flows freely with cancer and precision medicine networks that patients want to consult. It would be incredible to have one true source of data for a patient that includes their imaging data, genomics, clinical and other data in one platform. Then the data could be mixed and matched to gain new insights into how the human body works, and ways for us to better care for our patients.
That's the future we're working toward. It's an ambitious goal. But at present, we're pretty proud to be a leader in interoperability, and very close to giving our patients access to their radiologic images through our patient portal.
Click to tweet! University of Iowa Health Care shares its #enterpriseimaging roadmap. Read the blog!
Click to tweet! University of Iowa Health Care image enables its #EHR to create a more holistic patient health record #medicalimaging
Maia Hightower, MD, MPH, MBA is the Chief Medical Information Officer at University of Iowa Health Care. She was previously Associate Medical Director, University Healthcare Alliance of Stanford Health Care, a Physician with Stanford's Associated Internal Medicine Medical Group, and a Resident Med-Peds at the University of California, San Diego. She was recently recognized at Health Data Management's "Women in Healthcare" conference as one of the "Most Powerful Women in Healthcare." She presented the University of Iowa's Enterprise Imaging Roadmap to interoperability and image sharing at HIMSS17. Dr. Hightower is a member of Carestream's Advisory Board.
Learn more about Carestream's Clinical Collaboration Platform for medical enterprise imaging, or get the checklist for Evaluating Enterprise Imaging Systems.  #healthcareIT #HealthIT #radiology #VNA #archive #PACS #medicalimaging
1 Healthcare Management Technology https://www.healthmgttech.com/exploring-limitless-field-health-information-technology-best-brightest