SIIM 2017 Explores Radiology's Changing Role in Imaging Informatics
SIIM17 presenters discuss radiology's role in enterprise imaging and AI, and adding value.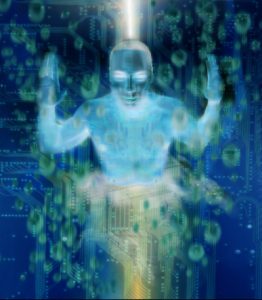 Although the titles and topics of #SIIM17 presentations varied, there was a common and clear message: the role of radiologists in imaging informatics is changing. This evolution can range from acquiring different skill sets to taking on entirely new roles including:
adopting a leadership role in enterprise imaging that spans multiple departments;
being more accessible to physicians and more visible to patients;
and taking stewardship of emerging artificial intelligence applications.
Leading the goal of enterprise imaging
Many clinical specialties like opthalmology, dermatology, and pathology are struggling to store and manage data. Fundamental needs like tagging images, managing exceptions, and overall life cycle management are challenging for these and other specialties that are new to enterprise imaging, said Richard Kennedy, MSc, CIIP, Technical Director, at Imaging Informatics at Northern California Kaiser Permanente, in his presentation, Deploying a VNA with Integration of Multiple Clinical Specialties.
Although radiology's workflow won't fit all other specialties, radiologists understand overarching issues for image management like metadata, record retention, and governance, said Kennedy. Thus, radiologists can guide other clinical specialties as they navigate imaging informatics.
Value-based Care and other drivers require new skill sets
In a separate presentation at SIIM17, James T. Whitfill, Chief Medical Officer at Innovation Care Partners, encouraged radiologists and imaging providers to acquire new skills. The movement to Value-Based Care, for example, requires providers  to manage financial risk in addition to clinical risk, and this is a new area for many, Whitfill said in his presentation, The Science of Leading Change in Healthcare IT.
He added that changes in the regulatory landscape and elsewhere are requiring radiology to have strong skills in leadership, change management, and process management. He stated that these changes present imaging informatics with an opportunity to morph into a new specialty that is based on radiology knowledge across the care continuum and the use of IT tools that span enterprise images and the EHR.
Should you take on this emerging role, heed the words of wisdom that came from the session on Mitigating Risk and Creating Value: Enterprise Image Capture and Management. Panelists shared horror stories of images being printed on paper and then photographed for capture, and images being captured on personal cell phones and sent via text to radiologists or referring physicians over unsecured networks.
To help prevent these scenarios, panelists recommended that providers have strong governance for enterprise image management with visible support from the top; and educate and involve multiple departments in planning and adoption.  Additionally, choose vendors that have adopted the IHE standard.
Creating more value and visibility for radiology
Consensus was strong at SIIM 2017 that patient care and physician satisfaction improve when radiologists and physicians can communicate and collaborate. However, some presenters stated that there are less frequent interactions between physicians and radiologists today. Even radiology rounds during medical training are rare.
However, new applications like real time chat embedded will make synchronous online discussions possible in 2017.  Physicians will be able to send radiologists a message in a chat window. An embedded link will take the radiologist to a shared repository, allowing the pair to have an informed and detailed conversation in real time.
Also, well-established tools like the ability to create multi-media reports fairly easily can improve communications while increasing the value of the radiologist's findings.
Some providers are also increasing the visibility of their radiologists with patients, said Kiran Krishnamurthy of Carestream Health during a panel on Strategies to Help Radiologists Create Value in the Eyes of Patients and Referring Physicians. Krishnamurthy said some providers are including photos and hyperlinks to biographies of the radiologist in the report that is uploaded in the patient portal.
Radiologists have a role and a future in artificial intelligence
The topics of artificial intelligence and its offshoots of deep learning and machine learning in imaging informatics were discussed often in sessions and on the show floor. Keith J. Dreyer, DO, PhD, FSIIM, Vice Chairman, Radiology, Massachusetts General Hospital; and Associate Professor, Radiology, Harvard Medical School, started the discourse at the opening session.
Dr. Dreyer shared the prediction that by 2029 machines will have the capacity to be smarter than humans.  He also noted that the 4 building blocks of AI are already established: big data, powerful computing, robust algorithms, and massive investments.
Already today, Carestream Health in collaboration with Zebra Medical vision, has developed algorithms that alert radiologists when a critical finding has been detected so that it can have priority interpretation. Other algorithms automatically read pertinent images for detection of incidental findings. Coronary calcium, fatty liver, osteoporosis and emphysema are indications currently supported, and the list is growing.
However, the evolution of AI from quantification to interpretation is a complex one, said Dr. Dreyer, and will take many years to achieve.
Dr. Eliot Siegel, who has a special interest in the topic, hopes to see AI applications for areas beyond findings in the near term. "I think AI can do amazing things like helping to deliver the right dose to patients with regard to radiation and contrast; and figuring out the best way to optimize quality. What are the best ways that we can deliver efficient service? I think AI is very much under-utilized in those areas," said Dr. Siegel who is Professor and Vice Chair Research Informatics at the University of Maryland School of Medicine, Department of Diagnostic Radiology; and Chief of Radiology and Nuclear Medicine for the Veterans Affairs Maryland Healthcare System, both in Baltimore, MD.
Whether it's for efficiency or findings,  AI is here to stay and radiologists would be wise to take the initiative on learning about it and bringing it to their departments, said Dr. Dreyer. "AI will persistently and pervasively enhance all aspects of radiology; it's a new era of disruption."
However, doctors Dreyer and Siegel emphasized that regardless of the evolution of AI, the future of radiologists is secure. See the video interview with Dr. Siegel at https://youtu.be/VmVJxbb5et4
Learn about Carestream's Clinical Collaboration Platform for enterprise imaging.
#SIIM17 #imaginginformatics
Katie Kilfoyle Remis is the Digital Media Manager at Carestream Health. She manages content for this blog, Everything Rad. Would you like to author a blog? Or suggest an idea for a topic? Contact her at katie.remis@www.carestream.com
Note from the editor: Dr. Eliot Siegel is a member of Carestream Health's Board of Directors and its Medical Advisory Board.