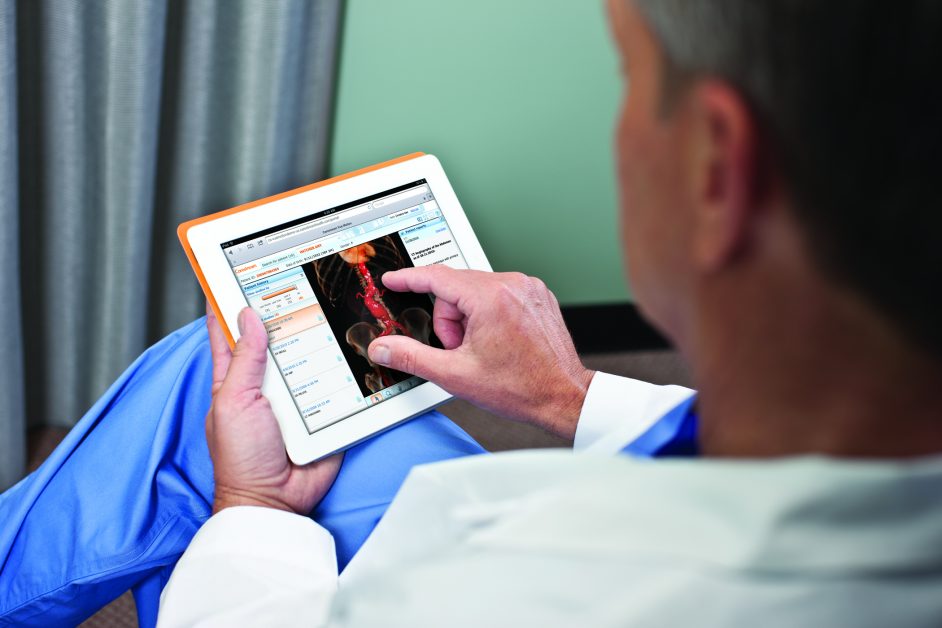 White Paper: What to Look for in an Enterprise Image Viewer
Enterprise image viewers aren't all equal; get the guide.
An enterprise image viewer is your organization's connection among stakeholders, linking radiologists with referring physicians, patients with doctors, and clinicians at home with specialists across the country.
It's understood that the most crucial aspect of every radiology diagnostic report is the image. Yet referring physicians and other clinicians typically see only words—the written reports and conclusions dictated by radiologists.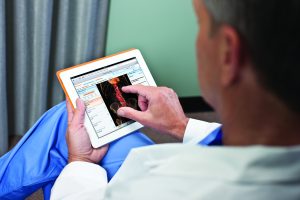 An enterprise image viewer – also known as an universal image viewer – bridges the gap, displaying images of many types—not just DICOM—and other clinical data such as JPEG photos, videos, ECGs, and scanned PDF clinical documents.  A new white paper, "Enterprise Access Viewer", explores and explains the requirements for an effective universal image viewer.
Enterprise image viewer – easy access helps minimize cost and dose
The Enterprise Access Viewer white paper points out that "providing easy access to patient images can cut down on the ordering of duplicate, unnecessary imaging exams." It cites a Brigham and Women's Hospital study in which the rate of redundant imaging exams for transferred emergency patients fell by 17% following implementation of a system[1].
The paper describes other patient benefits of electronic access, including increased efficiency and potentially quicker therapy or intervention. It goes on to explore the enterprise viewer's role as an intermediary among the PACS, clinical repository, and EHR, and how it provides access for referring physicians and other collaborating clinicians.
Sophisticated design supports simple access
Today's clinicians operate in a world of information that includes many types of diagnostic images. The universal image viewer must provide access to these images as well as to reports and other medical information without the need to open a new application to view them.
It also must be capable of functioning in a variety of clinical settings—from the metropolitan hospital to the most rural medical facilities. It must also be intuitive to use, with minimal training required. And it must provide access across a variety of devices—desktops, laptops, smartphones and tablets—and through a variety of platforms, including iOS and Android.
The white paper also offers resources for further reading about this topic that will likely interest hospitals and other healthcare providers.
Enterprise image viewer checklist:
FDA cleared to enable physician clinical reading capabilities to all diagnostic images and reports and diagnostic decision making
Support full array of clinical data including JPEG photos, videos, ECGs, and scanned PDF clinical documents; and enable side-by-side comparison
Secure protection of data
Embedded seamlessly in EHR/EMR
Accessible from the office or remotely
Widely compatible with mobile and personal computing platforms
Compliant with DICOM, HL7, and IHE standards
Support access by thousands of users at once
Simple to deploy and maintain
Intuitive interface – with little training required
Zero-footprint browser-based viewer so patient data is removed as soon as the session is closed
Compatible to provide secure access across and beyond the enterprise
System-agnostic, connecting not only to other vendors' PACS, but to DICOM archives and XDS repositories
Go deeper with our new white paper, "Enterprise Access Viewer: Connecting Technologies, Physicians, and Patients". #HIMSS17 #HIT
Interested in learning about Carestream's enterprise image viewer – Vue Motion?  Visit our website
Joe Thornton is a  Business Development Manager with Carestream
[1] Study: Sodickson A, Opraseuth J, Ledbetter S. Outside Imaging in Emergency Department Transfer Patients: CD Import Reduces Rates of Subsequent Imaging Utilization. Radiology 2011 Apr 19. [Epub ahead of print])