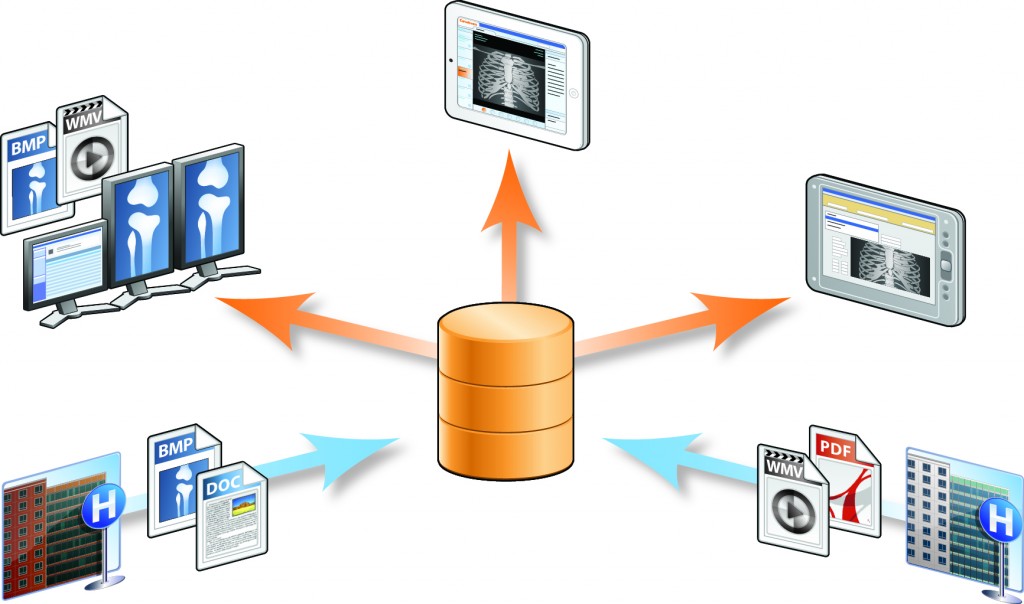 The Top Medical Imaging Trends of 2015
Reading Time:
3
minutes
A new year brings much in tow—new ideas to share, new trends to address, new technologies to install. While it is difficult to say exactly what will affect us the most as we begin 2015, there are certain trends that seem to leap out ahead of others. Here are five trends we expect to have a vital impact on medical imaging in 2015:
3D mammography. Digital breast tomosynthesis (DBT) has been a frequent topic in trade publications for a few years. As more studies are released touting the success of this technology in finding lesions and reducing recall rates, its popularity is only going to increase. Especially when top-tier media such as TIME names DBT one as one of the most important health advances made in 2014. Add to the equation the increase in states passing dense breast tissue notification laws, and DBT will only grow further as it has proven to be a technology that provides a more thorough exam for those with dense tissue. In Jan 2015, the Centers for Medicare & Medicaid Services (CMS) established two new add-on codes that extend additional payment when DBT is performed along with 2D digital mammography.
Multimedia enhanced radiology reporting (MERR). Text-only reports are fading away. A study from Emory University and the Harvey L. Neiman Health Policy Institute found that 80% of respondents said MERRs "improved understanding of radiology findings by correlating images to text reports." The study also found that the multimedia reports  provided easier access to images while monitoring progression of a condition, and saved time understanding findings without supporting images. While improving the radiology report, the multimedia-enhanced version also provides more financial value to radiologists. A recent study showed that 80% of respondents indicated an increased likelihood of preferentially referring patients to facilities that offer MERR, and 79% indicated an increased likelihood of recommending peers use facilities offering MERR.
Wider adoption of cloud technologies. Radiology, along with the rest of the healthcare sector, is moving to the cloud, and it is happening fast. According to an article in Applied Radiology, the global cloud computing marketing in healthcare was valued at $1.8 billion in 2011, and is expected to grow at 21% at compounded annual growth rate (CAGR) of 21% to $6.8 billion by 2018. While initial upfront costs can vary between the intensity of building an organization's own private cloud, or the ease and flexibility of using public cloud architecture, the process efficiency, financial predictability of paying for only what the organization needs, and long-term cost savings are making the cloud a worthwhile investment.

Centralization of clinical data. Collaboration is a must for health facilities. No department can be left out of the patient experience equation. This means that department silos will have to be broken down—enabling personnel collaboration and the unification of clinical data. Vendor neutral archives (VNAs) are evolving beyond being a repository for radiology. The evolution is allowing the capability to store and exchange clinical content in DICOM and/or non-DICOM formats. This goes beyond the traditional capabilities offered by a VNA by embedding intelligent lifecycle management and meta-data management to optimize the efficiency of multiple archives. With this evolution, all clinical data is available, easily accessible and useable to provide enhanced patient care.
Telemedicine. The global telemedicine market in 2016 is predicted to be $27 billion, with virtual health services accounting for nearly 60% of the total. Additionally, it is expected that by 2018, two-thirds of interactions with healthcare organizations will be conducted via mobile devices. Last year was an important year for telemedicine, as wearable technology became prominent. 2015 will be the year where we see significant growth in the telemedicine, as it is projected to grow at CAGR of 18% to $3.8 billion by 2019, according to Transparency Market Research. With virtual reading, diagnoses, and reporting now a possibility, expect telemedicine to bring together health facilities like never before—from large systems to those located in rural areas.
Today's changing healthcare landscape places an urgent emphasis on improving the quality of patient care and reducing overall costs in health facilities.   Adoption of new technologies such as 3D mammography, cloud computing, and telemedicine will play a major role.  So will our ability to become smarter in how we utilize health information through centralization of clinical data and multimedia enhanced radiology reporting (MERR).   As the benefits from these five key trends in medical imaging become more widespread, we will see further adoption and improve care for a larger population of patients around the world.
Norman C.W. Yung is the Chief Marketing Officer at Carestream.