The challenges and pathways to creating a unified framework for capturing, distributing and accessing clinical information
Cristine Kao, Carestream Health
What is interoperability in healthcare? Interoperability can be described as a well-functioning central nervous system, coordinating the enterprise's many roles and tasks toward a common end: the well-being of each patient.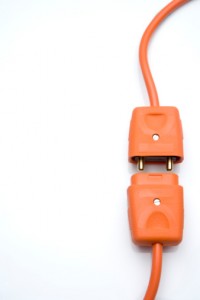 But when communications are slow, incomplete, or missing between any two entities — patients and providers, primary-care physicians and specialists, central and remote locations, and so on — the timeliness and quality of patient care can suffer. Many other parts of the total healthcare ecosystem can be affected as well: costs can rise, resources can be allocated inefficiently, and opportunities for constructive collaboration can be lost.
Information generated by different systems, on different networks and for different purposes becomes far more useful when a unified framework is in place for capturing, distributing and using the information. Ideally, with the appropriate security credentials, any individual user or collaborative team should be able to interact with the information they need, in the format they prefer, on their choice of device.
Why is interoperability important to healthcare?
Every stakeholder in the healthcare delivery process stands to benefit from interoperable systems built on interoperability standards that deliver collaborative transparency and efficiency. These stakeholders include patients who want to take more active responsibility for their own health; primary care physicians and specialists who are seeking meaningful collaboration, without information gaps, delays, or redundancies that could compromise quality; and providers in remote and rural areas who need the ability to share clinical images and data with centrally located specialists. Continue reading →