Integrating clinical information supports the needs of the community
Baystate Health is an integrated delivery network (IDN) that includes five hospitals and more than 90 primary and specialty care practices serving a region of western Massachusetts with 800,000 residents. We know that patients who are coming to our facilities are also visiting other facilities outside of our network. As a result, they might be at risk of receiving duplicate procedures and imaging exams.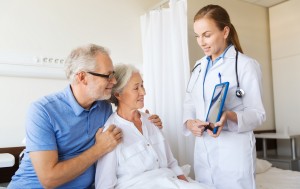 To address these concerns and to enhance patient care, we spent several million dollars to expand our electronic health record (EHR) into a regional health information exchange (HIE). We then invited hospitals and physician groups outside our network to participate at no cost to make our HIE both attractive and more effective.
Starting with an electronic medical record (EMR) and associated applications that provide demographic, claim and coding data, we built a clinical data repository that integrates and aggregates clinical information from Baystate entities and facilitates interfaces with disparate data sources from other organizations and their EMRs. Our platform addresses the challenge of standardizing the proprietary code language and data sets from the various EMR platforms to create a comprehensive view of patient health information.