Plantear una radiología no digital es un anacronismo
Click here to read the English version of this Spanish blog.
El Dr. Pablo Valdés, vicepresidente de los radiólogos españoles, analiza en esta entrevista algunos de los aspectos más trascendentales de la especialidad. Con la vista puesta en un futuro no muy lejano, este experto en gestión y calidad en radiología advierte que con la llegada innovaciones como la Inteligencia Artificial, la robótica o el "big data", el radiólogo se convertirá en un gestor de información y un especialista del  proceso de imagen que va a contribuir de manera decisiva al bienestar de los pacientes y a la sostenibilidad del sistema sanitario.
El Dr. Valdés, que en la actualidad es director de Área de Radiodiagnóstico de la Agencia Sanitaria Costa del Sol, recuerda también el importante papel que sigue jugando la radiografía convencional en el proceso diagnóstico.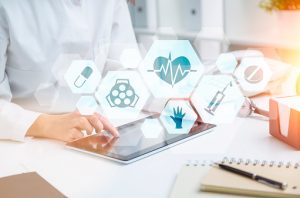 Continue reading →