A technical brief for assessing cloud solution providers
The use of healthcare cloud solutions is on the rise. Research firm MarketsandMarkets predicts that healthcare spending on cloud services will reach $9.48 billion by 2020, a big leap from $3.73 billion in 2015.
Several drivers are fueling the surge including addressing medical staffing shortages. Other drivers are cost efficiency, patient facing tools, access to information, telemedicine, and necessary computing power for big data analysis, according to CloudTech. Also, new modalities for diagnostic imaging bring with them increased storage requirements, making the cloud an essential part of an enterprise imaging strategy, according to Winthrop-University Hospital in NY.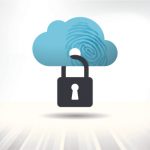 Continue reading →