In the news: work-related injuries plague sonographers; radiologists want to help fight elder abuse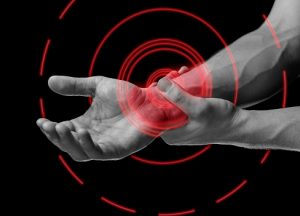 Articles include: sonographers are vulnerable to musculoskeletal pain; proactive outreach to patients improves outcomes; radiologists want to do more to help identify and eliminate elder abuse; a brain-computer interface helps paralyzed man feel again; and a new report says enterprise data protection strategies might not be fully aligned with IT modernization initiatives driven by cloud computing.
Sonographers remain vulnerable to musculoskeletal pain – AuntMinnie
Work-related musculoskeletal disorders still remain a problem for sonographers according to a recent survey. However much can be done to improve sonographer working conditions and decrease the prevalence of pain. Researchers recommend optimal visual conditions, adjustable components of the ultrasonic machine and the computer workstation, and education concerning ergonomic guidelines.
Direct outreach to patients by HIM professionals improves outcomes, patient satisfaction – Health Management Technology
Proactive outreach to patients by HIM specialists increased the use of a personal health record, improved outcomes and satisfaction, and enhanced communication between health IT specialists and providers. A unique patient outreach program deployed a personal health record coordinator to meet with patients to explain the benefits of a personal health record. The program includes a hands-on approach for removing barriers and engaging families. Continue reading →