Radiology journalist says new developments will support goals of improved accuracy and reduced risks
Miguel Ángel de la Cámara is one of the most active Spanish journalists in the field of radiology. With a goal of constantly increasing knowledge in radiology between professionals and patients, he combines his daily work as a radiology technician at Talarrubias Hospital (Extremadura Health Service) with his curiosity as a multi-skilled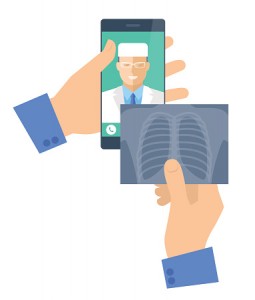 reporter. His work has distinguished him as one of the top influencers in healthcare in Spain . Everything Rad asked his opinion about the 33rd Congress of the Spanish Radiology Society held in Bilbao and the future of radiology.
What would you highlight at the Bilbao Congress from the viewpoint of professional radiology?
I think some important developments are emerging, such as the collaborative construction of knowledge. In radiology, everything is connected. Although radiology reports are the main value, we're also creating value in many processes that were previously not so visible, such as the security culture or complex post-processing. I think we're going far beyond radiology reports, although we're forgetting, for example, about the enormous amount of radiology activity within primary care. Radiology is not only used in hospitals.