This week's Diagnostic Readings include a look at the history of the RSNA conference, healthcare technology updates, industry accomplishments and more. Check out our weekly series, "Diagnostic Reading," for news and updates in healthcare IT and radiology.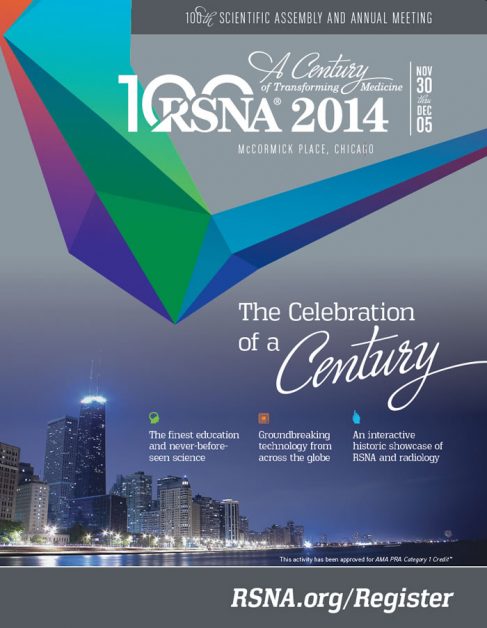 1) Constant Change Characterizes RSNA's First 100 Years
As we prepare for the 100th annual RSNA conference on November 30, take a look at the development that the field has made since the first RSNA conference. This article examines current market trends and discusses how radiology has grown over the past century.
2) Health IT Enabled Quality Improvement: A Vision for Better Health and Health Care
According to the ONC, this paper "describes ONC's vision for advancing the use of health IT to support transformational improvement in health care quality and value.  It invites health IT stakeholders – clinicians, consumers, hospitals, public health, technology developers, payers, researchers, policymakers and many others – to join ONC in shaping the future with a renewed focus on health and care quality as the 'why' that aligns with the 'what' of interoperable health information systems."
3) DeSalvo Discusses Future of Health IT, Growing Pains
Karen DeSalvo, Acting Assistant Secretary for Health to the Obama administration, gives an overview of the adoption of health IT. She discusses the primary challenges that the healthcare industry is facing when it comes to technology. Furthermore, DeSalvo is encouraged that electronic health records can be implemented and facilitate the meaningful use process.
4) Emory Healthcare Shares Imaging Processes for Ebola Patients
Emory University Hospital was responsible for curing all four Ebola patients that went to their facility this fall. One of the most important factors in this success was the use of radiology. This article summary explains the importance of portable computed radiology to obtain chest x-rays from patients with dangerous infections such as Ebola.
5) Quality and Contract Negotiations: Putting a Price on Quality
Healthcare is facing a time where quality of patient care is as important as any other aspect healthcare. This article discusses how radiologists are not judged by the same criteria as primary care physicians (availability of parking, waiting time, etc.). Quality in radiology is judged by the 'fast and accurate diagnostic imaging results and superior patient outcomes'—standards that are difficult to quantify. Read how the radiology field can add quality to the care of each patient that is encountered.