Aunt Minnie Selects OnSight Product as Finalist for "Best New Radiology Device"
September has been a big month for our CARESTREAM OnSight 3D Extremity System. The product received FDA 510(k) clearance and is available for order in the United States. It was also selected as a Finalist for "Best New Radiology Device" by Aunt Minnie. The publication chose the product in part because of the niche it fills – "a small CT scanner designed for extremity studies".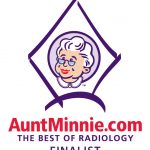 This affordable, compact system offers high-quality, lower-dose 3D imaging studies (compared to traditional CT) for use by orthopaedic and sports medicine practices, hospitals, imaging centers, urgent care facilities and other healthcare providers. The system also comes with 3D software from Carestream designed to give orthopedic specialists more information on pathology than what might be possible with 2D imaging.
The extremity imaging system can help in treating a host of orthopaedic conditions that affect the biomechanical behavior of the joints such as arthritis, meniscus loss, instability and malalignment syndromes. The system also offers less radiation than traditional CT systems while delivering excellent image quality.
A key feature of the product is its ability to capture weight-bearing images. Jacobs School of Medicine and Biomedical Sciences at the University at Buffalo recently concluded a study, noting the benefit of weight-bearing images for orthopaedic patellofemoral diagnosis.
Orthopaedic imaging is a major focus for Carestream because of the prevalence of musculoskeletal conditions among people of all ages. Youth and adults often suffer sports-related injuries to their knees, ankles and feet while older adults experience arthritis, joint instability, meniscus loss and other conditions.
Carestream's new extremity imaging system enables healthcare providers to capture high-quality 3D images and conduct a patient consultation in a single visit—which helps improve productivity and convenience for both specialists and patients. An additional benefit is the ability for patients to view a 3D image that illustrates their condition or injury to help them understand the reason for a treatment or surgical procedure.
The OnSight 3D Extremity System will be demonstrated at the American Society for Surgery of the Hand (ASSH) conference that begins on Sept. 29.
#NHITweek
Editor note: In Europe, the device cannot be marketed or sold until compliant with 93/42/EEC.

Helen Titus is the worldwide X-ray & Ultrasound Solutions Marketing Director at Carestream