Top Trends to Expect at RSNA 2014
Reading Time: 3 minutes read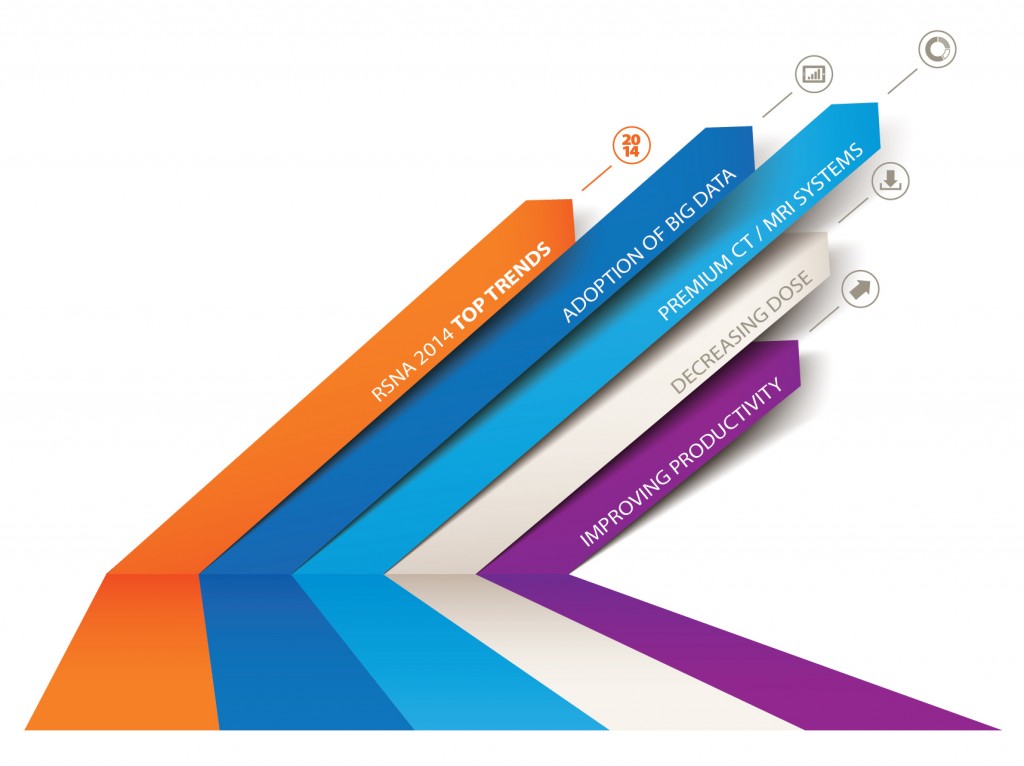 This year marks the 100th annual RSNA conference, with the theme "A Century of Transforming Medicine." Over the last century, we have achieved the unthinkable. Never would we have thought that we can capture a 3D image with such clarity and accuracy, or that we could transfer high-quality digital radiology images instantly through powerful wireless technology. After continuous progressive advancement in medical imaging technology, radiology has become one of the most integral parts of the healthcare continuum. Radiology will constantly evolve and improve, and here we list a few of the top trends you can expect to hear about at RSNA 2014:
Adoption of Big Data
Big Data is a highly sophisticated topic to discuss. Simply put, it is a collection of billions of bytes of data that is collected, mined and analyzed. Software is then used to create reports and prediction algorithms based on findings from the data. Dr. Daniel Rubin, an assistant professor of radiology & medicine at Stanford University, said that in the future big data will be utilized to pull information harvested from historical data in patients' archives in order to guide clinicians in the decision-making process by pursuing 'evidence-based' care. He added that imaging will be a crucial component in the future if we are to embrace the adoption of big data.
New Premium CT-Scanners & MRI Systems
With the ever-advancing technology in the medical imaging profession, companies are racing against each other to build the most advanced and reliable CT-Scanner and/or MRI Systems. In a research article by Greg Freihrerr, the assertion is the market will demand much faster CT-Scans but with more accuracy and more flexibility that allows the CT-Scan to perform exams amidst clinical difficulties. More importantly, the market will demand a significant decrease in radiation dose.
Decreasing Dose
This subject continues to be an important topic of conversation and debate. Many companies are driven to and strive for lowering dose in their medical imaging systems. In relation to X-ray systems however, when analyzing how to lower dose, companies do not necessarily have to redesign these technologies. Dan Harvey wrote in Radiology Today that "DR detector enhancements have led to improve dose efficiency." Detectors convert X-ray into signals, which are then translated into an image. The more efficient the detector is, the lower the dose needed for an X-ray exam. Improving the DR detectors not only lead to decreasing dose, but also ultimately improving the images captured as well.
Improving productivity
In Radiology Today, Amit Dedhia and Shujah Das Gupta believed that healthcare costs are constantly rising, pushing radiology to become more "outcome-based and value-driven." Many companies have developed products and software that help increase the productivity of radiologists. The idea is to improve the efficiency of work flow and increase productivity, but at the same time making the experience more patient-centric. For instance, Carestream has developed software to remove the ribs from a chest X-ray image in order for radiologists to see soft tissue more clearly and help them better visualize lung nodules and other pathology. This can add value for radiologists and can be a helpful diagnostic tool for clinicians in determining the best treatment for each individual patient. Dedhia and Gupta wrote that by using analytics, radiologists can pull actionable insights from a large pool of data. By doing that, workflow becomes much more efficient as machines can make better and accurate assessment based on patterns derived from the data.
Many challenges stand between a greater improvement in image quality, dose reduction, and lowering costs. With these trends in mind, we can see that radiology is moving towards value-based customer-centric system. Radiology will advance beyond what it is today towards the future.
What top trends do you expect in RSNA 2014?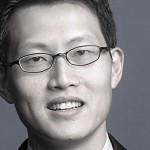 Norman Yung is the CMO of Carestream Health. He will be attending RSNA 2014, come and meet him at our booth at McCormick Place in Chicago,  South Hall Booth #4735.