In the news: 'radiologist' a top career; healthcare created most jobs in 2016
Diagnostic Reading summary includes: 'radiologist" landed at No. 45 on CNN's list of the top 100 careers; many YouTube videos designed to educate patients don't address important quality and safety concerns; radiology journals have limited articles on patient-centered care; tort reform might reduce defensive imaging; and healthcare created more jobs than any other industry in 2016.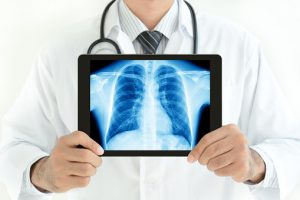 CNN: 'Radiologist' among best jobs in U.S. – Auntminnie
What's so great about being a radiologist? The career scored "A" grades in three of the four categories CNN used to rate careers: personal satisfaction, benefit to society, and telecommuting. It scored a "B" grade under the "low stress" category. Those factors earned "radiologist" the No. 45 spot on CNN's list of the top 100 careers in the country.
How well is radiology using YouTube to educate patients? – Auntminnie
Imaging facilities have found YouTube to be a useful social media platform for educating patients about radiology procedures they are about to undergo. A new study published in the JACR reports all of the videos the team studied showed a patient undergoing the exam. Researchers reported the videos did a reasonably good job presenting content related to the patient experience but did not address important topics such as quality and safety concerns. Continue reading →