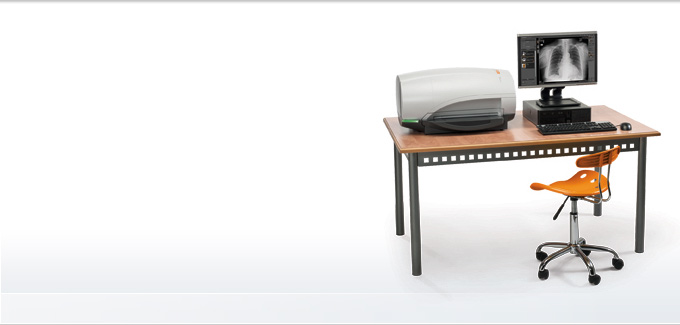 CARESTREAM Vita Flex CR Systems
Compact, flexible and affordable computed radiology
CARESTREAM Vita Flex CR Systems are designed for small-to-midsize hospitals, clinics and practices that need compact digital solutions at an affordable price. With two options for throughput speed, Vita computed radiography systems offer in-house, high-quality digital imaging to fit your workflow. The flexible orientation makes it perfect for small spaces in offices or in mobile settings.
System Benefits
Flexfit
Flexfix
Veterinary Applications
System Benefits
Smaller size and weight
Multiple throughputs (30/45 PPH)
Ability to be positioned for horizontal or vertical feeds
Supports a number of cassette sizes
Uses Image Suite Software – easy-to-use platform
specially designed for the end user

Learn how to Transform Your Practice from Film to Digital
Flexfit
Flexfix
Veterinary Applications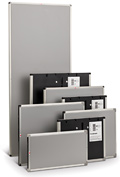 Contact Us

To have a sales rep contact you, please use the sales form. For product information or company questions, please use our general form.

Clinical Specialties

Designed for a variety of applications our Vita systems help clinicians excel: