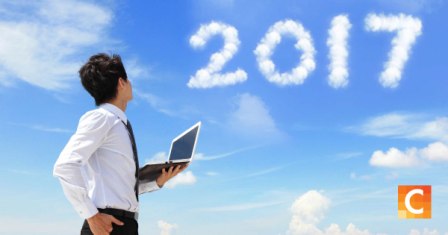 Everything Rad: Top Blogs in Radiology and Healthcare IT in 2017
Reading Time: 5 minutes read
A review of the most popular blogs about diagnostic imaging in 2017.
As we welcome the New Year, we pause to look back at some of our most well-received posts about radiology and healthcareIT in 2017. Topics that interested our readers the most were practices and research by their peers to improve the quality of diagnostic images; the role of artificial intelligence and big data in radiology, ways to increase revenue in orthopaedic imaging, and evolving practices to keep the patient at the center of medical care.
Do you have a topic you'd like us to explore on Everything Rad? Or would you like to contribute a blog? I welcome your suggestions! Please contact me with your idea.
Radiology Room Requirements for Medical Imaging
There are many challenges when it comes to designing a radiology room, especially for an inpatient population. Rooms need to accommodate multiple clinicians as well as the anesthesia, special gases, ventilators, or any other medical devices tethered to patients. In this blog, the Administrative Director at Winthrop University Hospital's Department of Radiology discusses their approach and considerations when modifying or creating a new rad room. And read the related blog on 9 questions to answer before purchasing new diagnostic imaging equipment.
A Guide to Mobile Chest X-rays for Thoracic and Cardiac Care
Capturing quality chest X-rays on a critically ill patient in the antero-posterior (AP) projection is challenging. However, Liverpool Heart & Chest Hospital (LHCH), is achieving optimum mobile chest images with its structured O to U Approach. The hospital, which performs approximately 45 to 50 mobile chest X-rays daily, shares their approach in this informative blog. For strategies to avoid diagnostic pitfalls in head and neck imaging, read the blog by radiologists at Hospital Universitario Severo Ochoa.
The Future of Medical Imaging: 4 Meaningful Innovations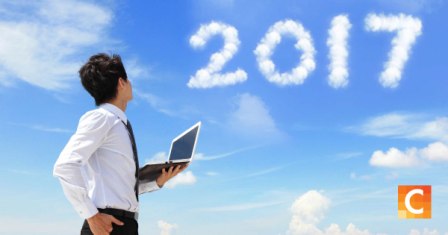 In the beginning of 2017, we shared Carestream's plans to push the boundaries of engineering innovation in radiology. The four main areas we set our sights on were accelerating processing speed, expanding the parameters of 3D and 4D to create better images for improved diagnostics in radiology, capturing images at the right place and at the right time to help provide better patient care and at less cost, and automating workflow to help reduce acquisition scan time.
Understanding True Patient-Centered Care in Radiology
Another popular blog in 2017 focused on patient-centered care. Though it has been long discussed, the healthcare practice as a whole is not where it should be as far as being patient-centered. Many hospitals still have more of a practitioner-focused approach. In this type of approach the diagnosis, planning, and treatment all come from the clinician's own perspective based on his or her education and experiences. Also, many of the standard metrics employed by healthcare institutions were created by physicians and thus focus on information they found meaningful, not taking into account the patient's satisfaction.
In order to move to a patient-centered system, every decision needs to revolve around the patient and focus on their satisfaction. We explore this topic in-depth in a three-part blog series: Understanding True Patient-Centered Care in Radiology; Patient-Centered Care and the Radiologist; and Patient-Centered Care and the Radiology Technologist.
Building Orthopaedic Practice Revenue: Four Economic Models
Understanding the financial impacts of purchasing imaging equipment is important for any orthopaedic practice. The Carestream OnSight 3D Extremity System is a relatively new Cone Beam CT scanner that is designed for daily extremity evaluation. This equipment can help improve patient care in orthopedic practices, but understanding the economic implications of investing in it is important. Carestream conducted a study with four orthopedic practices, ranging in size from seven surgeons to over one hundred. The study found that investing in the OnSight 3D Extremity System should prove profitable for a large number of orthopedic groups, with most practices achieving positive cash flow in the first year of implementation.
The Impact of AI and Big Data on the Future of Radiology
Some people see the development of artificial intelligence (AI), Big Data, and robotics as a threat to the radiology profession. However, Dr. Pablo Valdés, vice chairman of the Spanish Society of Medical Radiology, counters that the radiology profession has long been able to adopt technological advancements and use them to better the practice. He believes that pattern will continue with the innovations of AI and Big Data. Additionally, he sees radiologists becoming more like information managers and image processing specialists. Watch Everything Rad for more articles on this topic in 2018.
Hemodynamic Evaluation and Measurement: Overcoming Limitations for Flow
Properly evaluating flow in vessels is critical for hemodynamic evaluation and measurement. However, conventional Doppler ultrasound can only provide a partial picture. A persistent limitation has been the angle of insonation for Doppler examinations.
In this blog, the University Clinic in Regensburg describes their experience with the Touch Prime Ultrasound System which overcomes the angular restriction by generating a part of the ultrasound vibration that is at a right angle to the beam. Over the course of more than 200 patient examinations, they found that Smart Flow enabled sonographers to capture accurate representation of the blood flow in all directions. Smart Flow also increased their workflow because they did not have to manipulate the transducer to find the exact right angle. Read the related blog on Infection Control in Ultrasound.
Subscribe to Everything Rad!
I hope you enjoyed this review of our top blogs in radiology and healthcareIT in 2017. Don't miss a single issue of Everything Rad in 2018; subscribe today to get future blogs delivered to your inbox! #radiology #healthcareIT #yearinreview
Katie Remis manages Carestream's blog and social media channels.