Carestream Introduces New Medical Imaging and Healthcare IT Products Designed for Clinical Collaboration at ECR 2016
New Systems and Enhanced Product Features Can Help Speed Diagnosis and Treatment for Patients, Improve Efficiency for Hospitals
GENEVA, Switz., March 1 — Carestream continues to develop new radiology products and advanced IT systems designed to increase clinical collaboration between healthcare professionals with the introduction of new diagnostic imaging products and information management systems at the annual European Congress of Radiology, March 2 – 6 in Vienna.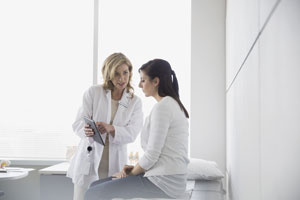 The innovative Carestream Vue Clinical Collaboration Platform meets the growing trend for enterprise imaging by providing an overarching, standards based platform to manage all imaging data, radiology, videos, photos, ECGs and scanned documents, not just for a single site, but also scalable to multi-site and cross-region. By providing a modular ecosystem for the management of clinical images and data, it gives those who provide, manage, receive and reimburse care the ability to acquire manage, archive and access the clinical imaging they need – using their preferred platform and screen for each workflow and setting – in ways that can help reduce costs and improve service delivery. By providing complete, patient-centred views of clinical imaging data across departments and sites, Carestream's  Clinical Collaboration Platform has a universal viewer that enables every stakeholder a platform for meaningful collaboration across the continuum of care.
Carestream's flagship Carestream Vue PACS diagnostic viewer for radiologists continues to have best-in-class solutions for Oncology Reading Workflow that includes PET/CT Perfusion, Cardiovascular Reading workflow that includes native dynamic ECG viewing, Digital Mammography Workflow including tomosynthesis, and CT Brain Perfusion for Stroke Assessment.
Giving full access to clinical information, exams and reports, the Carestream Clinical Collaboration Platform isn't just for clinicians, administrators and IT managers; it empowers patients to access and share their own medical imaging and take greater ownership of their own care with its own patient portal, while providing business intelligence for strategic decision-making with a real-time dashboard. With a lowered total cost of ownership and built around open standards, the Carestream Clinical Collaboration Platform is designed with cloud-based, interoperable services, so investment is protected for the future.
Carestream's new DRX-Excel Plus system can perform contrast exams using fluoroscopy that can be associated with a radiography image, in addition to specialised procedures that record both fluoroscopy and radiography sequences. The DRX-Excel Plus system offers a source-to-image detector distance of 180cm, an ergonomic design and an elevating table that tilts and can be lowered or raised to provide flexible, comfortable imaging for patients. In addition to enhanced speed, Carestream's new DRX Plus detectors are thinner and lighter than previous DRX detectors, and offer higher DQE (detective quantum efficiency) to enable improved image quality and lower dose. The newly designed detectors are more resistant to liquids and can be submerged in one metre of water for 30 minutes without failure. Battery life has been significantly increased for greater productivity. The CARESTREAM DRX-Evolution Plus system offers major software and hardware enhancements to help expedite complex exams and support future advanced imaging applications. It delivers greater flexibility in high-ceiling rooms via an extended tube column; a new high-performance generator; an optional table to accommodate patients up to 320kg; LED lighting for enhanced functionality and aesthetics and forward-looking design specifications to embrace new advanced imaging applications.
The company will also give details of a clinical trial in the use of CBCT technology for capturing images of patient extremities including weight-bearing images of knees, legs and feet, which are of particular interest to orthopaedic and sports medicine specialists. The CBCT system used in the clinical trial is INVESTIGATIONAL and NOT AVAILABLE FOR COMMERCIAL SALE.
Developed with sonographers and ultrasound professionals from around the world, the CARESTREAM Touch Prime and Touch Prime XE Ultrasound Systems are intended for general diagnostic ultrasound imaging within radiology, Carestream Touch Ultrasound systems have a powerful, integrated GPU processor that provides exceptional image quality and fast response times, whilst also improving usability and productivity. Carestream Touch Prime XE is the company's flagship ultrasound product, using Carestream's groundbreaking Touch Prime Syntek architecture to provide enhanced resolution and increase the number of images to better show moving structures whilst optimising image output with less noise and fewer artifacts. Carestream Touch Prime XE also has the capacity to achieve frame rates of over 100Hz whilst maintaining image quality and functionality, as DICOM, wireless connectivity, barcode and card readers and elastography can all be selected within the system. Both CARESTREAM Touch Prime XE and CARESTREAM Prime Touch have a sealed all-touch control panel that combines the speed and flexibility of a touch screen with the tactile feel of a traditional keyboard. Etched markings for the main keys allow the user to easily find them without looking away from the monitor.
Carestream will also showcase its MyVue Center">MyVue Center Self-Service Kiosk that enhances patient access and sharing of their medical exam records. When available, patients will be able to use the kiosk to print or share their radiology reports and output their medical images onto radiographic film or a USB device. This system is NOT AVAILABLE FOR COMMERCIAL SALE at this time.
MyVue Center offers benefits for both patients and healthcare facilities. Patients can gain rapid, convenient access to their medical exam information by utilising a secure method of identification and selecting the medical images or radiology reports they want to output. The self-service kiosk equips healthcare providers to enhance productivity and reduce their total operating costs by automating distribution of medical images and radiology reports to patients.
MyVue Patient Portal and MyVue Center">MyVue Center Self-Service Kiosk address the opportunity to provide patients with access to their records. Both systems employ globally accepted security protocols to ensure patient privacy.
Carestream enhances its digital mammography capabilities with the addition of IntelliZoom, CAD and other functionality. These features optimise the reading workflow by reducing the number of clicks while helping to ensure all images are viewed at their original resolution and available digital CAD markers are considered. Carestream also enhances its digital breast tomosynthesis (DBT) module with improvements to its slabbing tool and workflow. The slabbing tool combines slices of a DBT series, while allowing the user to apply different rendition modes and slab thicknesses. In scientific studies, radiologists have reported that this capability can help visualise calcifications and decrease reading time. The DBT module supports the display of DICOM-compliant DBT series, along with both conventional and synthetic 2D mammography images. The generation of synthetic 2D mammography images from the 3D dataset is an alternate approach to acquiring conventional 2D mammography images, which may help reduce radiation dose for patients while delivering the full benefits of DBT technology.
CARESTREAM DRYVIEW Laser Imagers offer a complete diagnostic imaging portfolio. This portfolio includes medical printing solutions for the entire imaging chain including computed radiography, digital radiography, HIS/RIS, PACS, hardcopy digital output and traditional film and screen products. Our reliable medical printing systems make it easy and affordable to meet your current needs and build for your future. The new DRYVIEW 6950 Laser Imager offers high-resolution, laser printing for both mammography and general radiography.