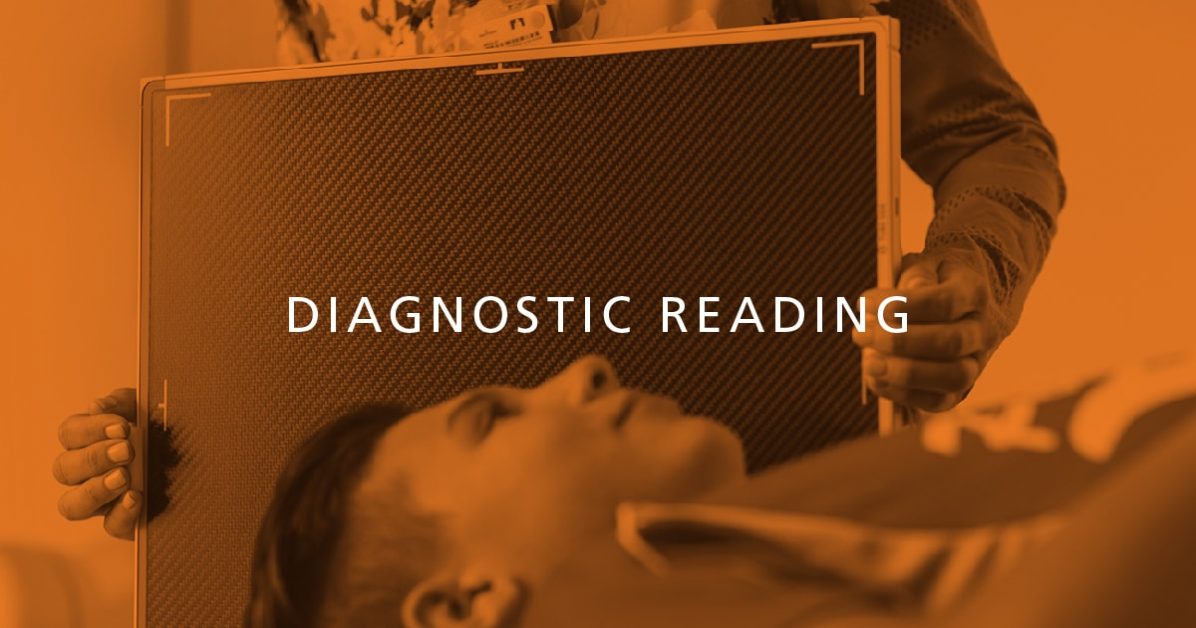 Diagnostic Reading #3: Five "Must Read" Articles on Medical Imaging
Reading Time: 3 minutes read
Virtual biopsies might replace tissues ones; and advances in pediatric imaging are in the news.
This week's articles in Diagnostic Reading include: balancing dose with image quality in pediatric imaging; new imaging technique may improve antibiotic treatment; 'virtual biopsies' could replace invasive procedures; MRI helps predict PTSD; and overnight radiologist reporting reduces callbacks, increases benefits.
The goal of every radiology exam is to produce a high-quality image that helps to accurately diagnose a disease or condition ­– and create that image at the lowest possible dose of radiation. Balancing dose with image quality is even more important in pediatric imaging. Read the blog to learn how Carestream's innovative X-ray solutions can help you meet the unique needs of pediatric imaging.
Researchers at the Francis Crick Institute and the University of Western Australia have developed a new imaging method to see where antibiotics have reached bacteria within tissues, according to a study published in PLoS Biology. This method could be used to help develop more effective antibiotic treatments, reducing the risk of antibiotic resistance. The scientists are continuing to work on the method, adapting it for different types of antibiotic and to image multiple antibiotics at the same time.
A multi-disciplinary research team has developed a new computing technique using routine imaging scans that could allow physicians to take fewer, more accurate tumor biopsies, according to a study published in European Radiology. This is an important step toward precision tissue sampling for cancer patients to help select the best treatment, the researchers said. In the future, the technique could replace clinical biopsies with "virtual biopsies," sparing patients invasive procedures.
Brain biomarkers, visible with MRI in people who have traumatic brain injury (TBI), can potentially help identify patients who will develop post-traumatic stress disorder (PTSD), paving the way for more effective treatments and better outcomes. Assessing evidence of PTSD over time, a research team outlined specific features on imaging that providers can use to target at-risk patients earlier, according to a recently published article in Biological Psychiatry: Cognitive Neuroscience and Neuroimaging.

Introducing an attending radiologist to cover overnight reporting decreased imaging exam recalls in an emergency department by nearly 90%, according to a study published in Emergency Radiology. It's anticipated that this practice will also reduce costs and enhance the patient experience. This intervention made a significant impact and offers a number of downstream benefits, stated the research team.
#diagnosticreading