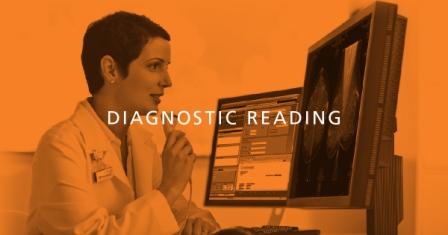 Diagnostic Reading #4: Five "Must Read" Articles on HIT and Radiology
Reading Time: 4 minutes read
Analytics, pediatric imaging, and telehealth are in the news this week.
This week's articles in Diagnostic Reading include: the hot topics in healthcare at CES 2018; new FDA recommendations to minimize pediatric X-ray radiation exposure; how medical image data analytics may help predict the future; 2018 telehealth legislation; and strategies to keep medical devices and patient data safe and secure.
Healthcare at CES 2018: blockchain, Blue Button and interoperability among hot topics – Healthcare IT News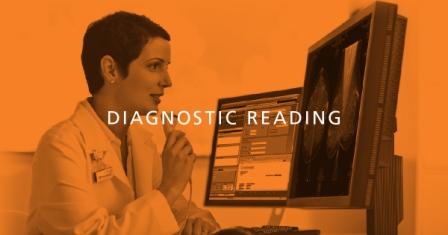 At the annual Consumer Electronics Show (CES), much of the discussion was on consumer-friendly health tools and novel digital interventions. In addition, there were a handful of products and discussions between executives and entrepreneurs that focused on healthcare's largest roadblocks—for example, data management and analytics. While some speakers were primarily focused on how to use healthcare data as it is today, other speakers were looking toward the future.
FDA issues guidance for manufacturers to minimize pediatric radiation exposure – American College of Cardiology
The U.S. Food and Drug Administration (FDA) issued guidance last November recommending X-ray manufacturers include dose reduction features in their equipment designs and pediatric resources when they develop and build X-ray equipment. The FDA also advocated including tools that provide clear instruction on how to optimize dosage. This guidance comes as part of an effort to prevent excessive radiation exposure to patients, particularly children. Read the related blog on Pediatric Radiography Techniques.
Analyzing stored medical image data helps picture the future – TechTarget
This article highlights how medical image data analytics can boost population health management and precision medicine efforts. These areas benefit from the data contained in patient charts, electronic health records, and clinical images. Tracking the data drawn from these images over time might show improved patient outcomes or suggest mortality-rate predictions.
Nine states implement approved telehealth legislation in 2018 – HIMSS
A recent report by the Center for Connected Health Policy features 11 pieces of telehealth legislation across nine states that will be implemented in 2018. The states advancing these initiatives are making clear definitions of telemedicine and telehealth, and some set standards for the appropriate use of telemedicine and addressed its insurance coverage. Telehealth is a focus of HIMSS' advocacy activities—one of the HIMSS 2017 Congressional Asks urges Congress to take action to modernize the Medicare program by removing barriers to the use of telehealth and other innovative healthcare technologies, such as remote patient monitoring. #HIMSS18
Medical device networks need comprehensive protection – HealthTech Magazine
In healthcare, traditional and typically effective security policies, methods, and controls are not adequate to protect medical devices. As hospitals increasingly prioritize strong security, this article addresses how segmentation and other strategies help healthcare organizations keep medical devices secure and patient data safe.
ECR 2018: See innovation in medical Imaging at Carestream Health – Everything Rad
Big data and artificial intelligence are two exciting topics that will be top of mind with ECR 2018 attendees. You'll find applications for both, along with other innovative diagnostic imaging solutions, at the Carestream stand during the annual meeting of the European Society of Radiology in Vienna.
Blog of the Week: Meeting stakeholders' needs for enterprise imaging – Everything Rad
Prime HealthCare Group shares its insights on balancing multiple stakeholders' needs with its enterprise imaging system. Patients, radiology doctors, clinicians, and physicians often have different priorities and workflows; yet they also have dependencies. Read their blog!
#EverythingRad #DiagnosticReading