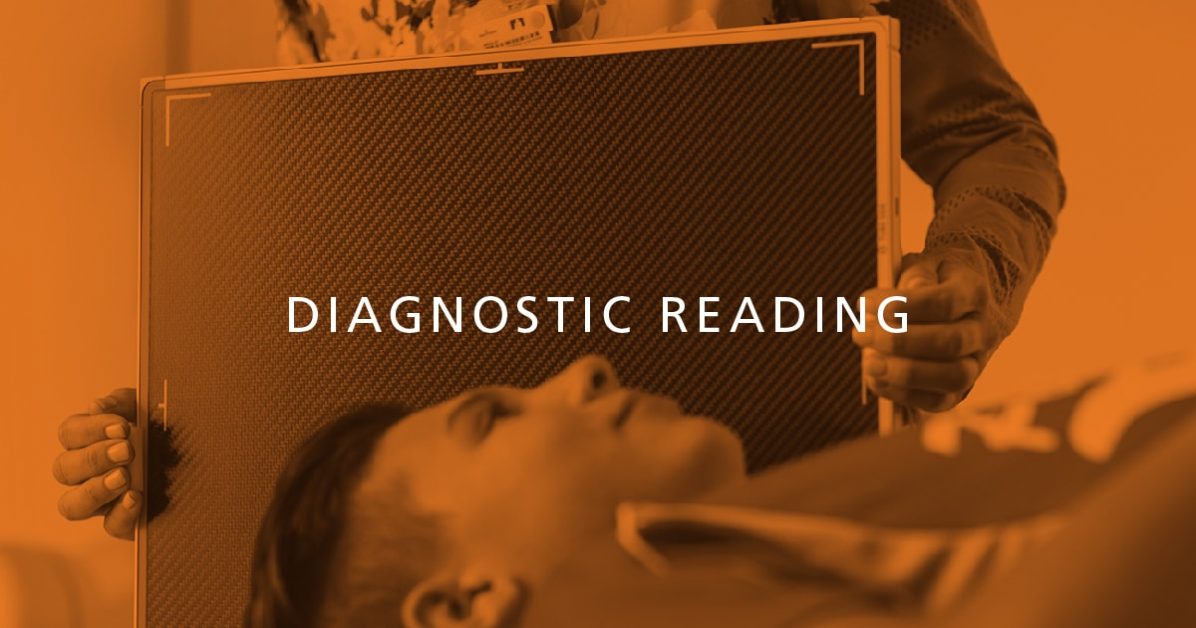 Diagnostic Reading #1: Five "Must Read" Articles on HIT and Radiology
Reading Time: 3 minutes read
Connected health, patient-centered care, and Europe's eHealth infrastructure are in the news.
This week's articles in Diagnostic Reading include: connected health will be a hot topic at HIMSS18; top insights for CEOs to help drive health system success; key lessons for providing patient-centered care; what the MPFS Final Rule means for radiologists; and the future of European healthcare.
Connected health – it's personal – HIMSS18 Conference
As healthcare is becoming more connected—with direct-to-consumer devices and apps, and mobile solutions from providers for managing chronic conditions—connected health will be a hot topic of conversation at HIMSS18. A rise in consumer demand, improved patient portals, and the newly defined field of digital therapeutics all contribute to the increased importance of connected health technology.
12 things CEOs need to know in 2018 – Advisory Board
This research briefing spotlights top insights for senior executives that will help drive health system success in 2018. Topics include the future of delivery system reform, avenues for radical growth, and how to partner with physicians on enterprise cost control. As the industry prepares for another round of transformation and increasing margin pressure, ensuring that the physician enterprise keeps pace with change is crucial.
3 lessons for providing patient-centered care through a lung cancer screening program – Radiology Business
Screening programs typically give radiologists an opportunity to interact directly with patients, demonstrating their value to the entire healthcare enterprise. Researchers who implemented a CT-based lung cancer screening program at their institution published their experience in the American Journal of Roentgenology and also shared these key lessons. Programs need a full-time coordinator; shared decision-making is perfect for radiologist-patient communication; and methods to identify the best way to share screening results with each patient. Read Everything Rad's 3-part series on Patient-Centered Care.
Q&A: what the 2018 MPFS Final Rule means for radiologists – Radiology Business
This Q&A examines what radiologists and radiology practices need to know about the 2018 Medicare Physician Fee Schedule (MPFS) Final Rule as they make plans for the upcoming year and beyond. Topics include the payment modifier for CR exams, the future of medical imaging, and the biggest takeaway for radiologists.
Prescriptions without boundaries – HIMSS Europe Insights
In the first quarter of 2018 the European eHealth Digital Service Infrastructure will begin operating. This has the potential to change European healthcare forever. Twelve EU Member States will start exchanging patient data on a regular basis, using an "official" communication infrastructure to be provided jointly by the European Commission and the national healthcare systems. Most of the 12 countries that have decided to become early adopters and go live in 2018 will exchange electronic patient summaries. Sweden, Finland, Portugal, Croatia and Estonia will share electronic prescriptions.
Blog of the week: Top Blogs in Radiology and HealthcareIT in 2017 – Everything Rad
As we welcome the New Year, we pause to look back at some of our most popular posts about radiology and healthcareIT in 2017.
Check back next Friday for a new issue of Diagnostic Reading. #healthcareIT #radiology #diagnosticreading #EverythingRad