Everything Rad: Top 7 Blogs in Diagnostic Imaging
As 2016 winds down, we take time for a Radiology Year in Review on Everything Rad.  There was considerable innovation and disruption in radiology and health IT imaging in 2016. The themes and conversations at diagnostic imaging sites and in media publications were reflected in our blogs. For our 2016 Radiology Year in Review, we are sharing the 7 blogs from Everything Rad that generated the most shares and likes.
What would you like us to write about in 2017? Would you like to be a guest author?  Post your suggestions and comments on this blog or email us at socialmedia@carestream.com.  We'd love to hear from you.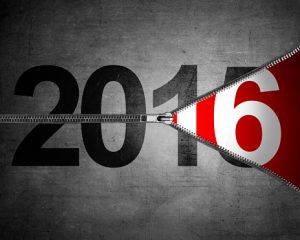 Baystate Health's Regional HIE Invites Outside Providers to Participate to Help Enhance Patient Care
Baystate Health is an integrated delivery network (IDN) that includes five hospitals and more than 90 primary and specialty care practices serving a region of western Massachusetts with 800,000 residents. Patients that come to their facilities are also visiting other facilities outside of their network. Neil R. Kudler, MD, Chief Medical Information Officer at Baystate Health, shares the steps that Baystate Health is taking to reduce the chance that patients might be at risk of receiving duplicate procedures and imaging exams.
Reducing Sonographer Injuries Takes a Team Approach
Ultrasound is growing in popularity and its increased demand is impacting sonographers' workload. An increase in the number of exams is placing added strain on sonographers who are already at risk of injuries like carpal tunnel syndrome from repetitive motions. The risk of injury can be minimized if sonographers, hospital and radiology department managers, and manufacturers work together. Continue reading →