Technological evolution, government legislation and industry regulations continually change the ability of our industry to provide the best, most affordable care to patients.
Today's patient expectations are that they will get high quality care, be able to choose from health care providers and get care at a reasonable price.  In addition to reasonable healthcare costs, patients also expect that there will be transparency so that they are fully aware of their investment.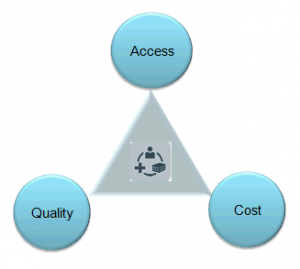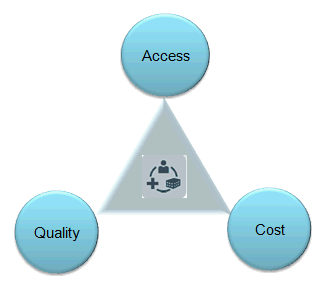 The expectations do not, however, match the reality of healthcare today.   In the radiology sector, however, there are a number of things happening that address these expectations in a positive way.  In a 3-part blog series, we will take a look at what's being done and how important radiology's role plays in today's changing healthcare landscape.
Blog #1 will focus on access. Access goes well beyond seeing practitioners that are in your neighborhood.  It includes accessing your own healthcare data.  How patient data is captured and shared is becoming more integrated into the healthcare process and, therefore, working to address access concerns.
Blog #2 will focus on cost. At a time when 23% of U.S. adults either had problems paying medical bills or were unable to pay them, cost is top of mind for patients and practitioners.  Imaging costs now vary widely and, money spent on imaging has correlated to a reduction in hospital stays. Data show that radiology is very important to streamlining healthcare costs.
Finally, blog #3 will focus on quality. New regulations, controlled costs for facilities and patients, and technological innovations have given healthcare providers the ability to more easily provide patients a high-quality level of care. Particularly in radiology, we see significant advances in the products and software that support the capture and delivery of images.
Use our sign up box to receive the blog posts in your inbox or come back tomorrow for Part I of this series when we will look at how radiology's role improves access to healthcare.
Norman Yung is the CMO for Carestream. His series about macro trends in healthcare will be published in three parts throughout the rest of 2014. Part I will be posted tomorrow, with Part II and III being published in October and November.