David H. Foos, Chief Technology Officer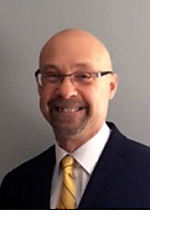 David H. Foos is Chief Technology Officer at Carestream Health. He is a member of the company's senior executive leadership team and directs the Research and Innovation Laboratories. In this role, he leads a talented team of world renowned physicists, engineers and imaging scientists who develop and evaluate advanced technologies in areas including digital radiographic image capture, three dimensional image reconstruction, spectral and dynamic imaging, visualization, data analytics and optical diagnostics. Over the past 20 years, Mr. Foos held a variety of leadership positions in the field of medical imaging, both at Carestream and previously at Eastman Kodak Company, including managing the Carestream Development Center in Shanghai, China. Under his leadership, his teams have developed new technology platforms for many of the products in the Carestream portfolio.
Previously, Mr. Foos was director of the Image Chain Analysis program for Kodak's Government Systems Division. In 1996, he was formally recognized by the United States Government for his contributions and dedicated service to the imagery intelligence community. Previously, Mr. Foos worked in engineering capacities developing image simulation methods, high speed image processing algorithms for real-time digital image manipulation, image quality predictive models, and establishing image quality requirements for integrated systems.
Before joining Kodak, Mr. Foos worked as a research scientist at the New York State Department of Health, Center for Laboratories and Research in Albany, NY.
Mr. Foos holds a M.S. degree in physics from Rensselaer Polytechnic Institute and a B.S. degree from Stockton University, also in physics. He has 33 granted patents, 17 peer reviewed journal publications, and another 33 papers published in conference proceedings. He has written several articles for medical imaging trade journals and authored numerous white papers on topics relevant to advanced medical imaging.