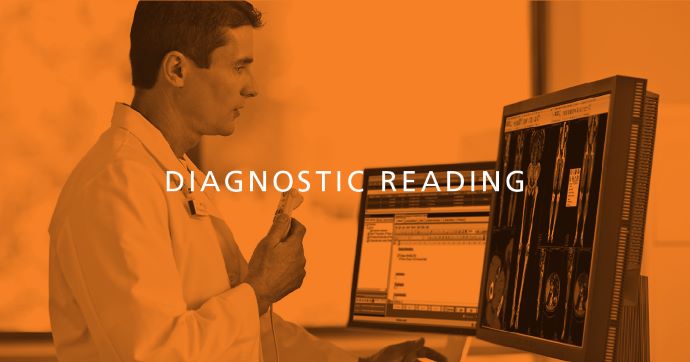 Diagnostic Reading #45: Five "Must Read" Articles on HIT and Radiology
Reading Time: 3 minutes read
In the news: deep learning and a view from the UK on radiographer reporting.
This week's articles in Diagnostic Reading include: deep learning helps spot liver masses; the importance of collaboration in radiology research; the benefits of radiographer reporting; dendritic spines and their role in Alzheimer's disease; and ACR chair asks House subcommittee for radiation research funds.
Deep learning proves effective in spotting liver masses in CT – Radiology Business
Although the consternation of radiologists about the impact of artificial intelligence is real, so are the benefits of machine learning. Recent research published in Radiology showed that deep learning with a convolutional neural network (CNN) was successful in differentiating liver masses in CT. The study indicated that classifying liver masses into different categories can be accomplished with a high degree of accuracy by using a deep learning method with a CNN on dynamic contrast-enhanced CT images. Learn more about artificial intelligence at the Machine Learning Showcase at #RSNA17.
In radiology research, collaboration is key to clout – Health Imaging
Radiology research is most influential when it's conducted collaboratively and the contributors hail from multiple disciplines, institutions, and geographic locations, according to a recent study published online in the Journal of the American College of Radiology. Further, the single most powerful independent predictor of high subsequent citation counts, and thus of impact on scholars, was a collaboration by authors whose geographic scope was international.
Breaking the mould—how radiographer reporting is better for the patient – British Institute of Radiology Blog
A radiographer who reports X-rays is not a threat to the radiology profession, according to a blog from The British Institute of Radiology. Over the past 20 years, radiographers have increased the breadth of their involvement in reporting. Studies show that radiographer reporting works, is safe, and is of a comparable standard to that provided by medical staff in many areas.
Study shows brain structures make some people resilient to Alzheimer's disease – UAB News
The size, shape, and number of dendritic spines in the brain might play a major role in whether someone gets Alzheimer's disease, according to new research published in the Annals of Neurology. The research team showed, for the first time, that the presence of healthy dendritic spines conveyed a protective effect against Alzheimer's in people whose brains had proteins associated with the disease.
ACR chair tells House subcommittee to fund modern low-dose medical radiation research – Imaging Technology News
The chair of the American College of Radiology (ACR) Board of Chancellors recently told the House Committee on Science, Space and Technology Subcommittee on Energy that medical imaging and radiation oncology save lives. He urged more research on low-dose medical radiation effects to inform future safety practices. He stressed that the medical community—including radiology—and regulators have adopted policies and practices to keep radiation doses "as low as reasonably achievable" (ALARA). He noted, however, that the process needs to be refined and optimized using modern data.
Patient-centered care and the radiology technologist – Everything Rad
Read the final installment in our 3-part series on "patient-centered care." This final blog explains how tips for how radiology technologists can play a bigger role in helping practices and departments embrace true patient-centered care. #NRTW17