ROCHESTER, N.Y., Oct. 26 — Carestream Health is demonstrating advanced imaging analytics software tools designed to enhance value in the delivery of medical care as part of its Clinical Collaboration Platform (video) at the Machine Learning Showcase being held in conjunction with the Radiological Society of North America (RSNA) tradeshow.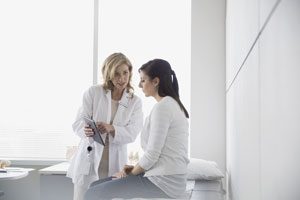 "There is a new emphasis on proactive detection and treatment that can enhance patient outcomes," said Thierry Verstraete, Carestream's Worldwide Product Line Manager for Healthcare IT Clinical Solutions & Analytics. "Imaging analytics software runs in the background and notifies radiologists when it detects potential abnormalities in current imaging studies. This leads to more accurate detection while maintaining an efficient reading workflow."
Mr. Verstraete will give a presentation entitled, "Creating Value in Enterprise Imaging Platforms with Analytics & AI," on Wednesday, Nov. 29, at 1:30 p.m. in the Machine Learning Showcase Theater.
Carestream's Clinical Collaboration Platform incorporates imaging analytics from a third-party provider to help detect potential abnormalities on current imaging exams in addition to conducting retrospective analyses of previous imaging studies. This allows imaging studies to be screened for conditions that may be asymptomatic, such as osteoporosis, emphysema, coronary artery calcifications and abnormal fat deposition in the liver.
Carestream software tools and natural language processing allow radiologists to quickly prepare interactive multimedia radiology reports—which present vital clinical information to the medical care team—and extract structured information for the medical record to help enhance population health.