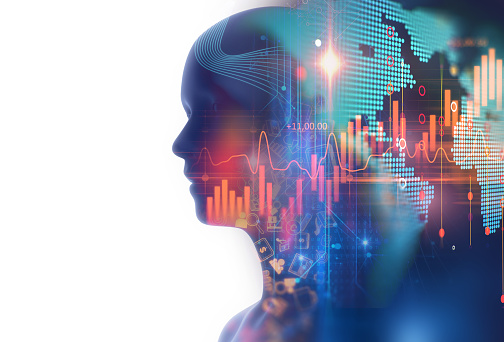 Clinical Informatics Applications in Radiology
Reading Time: 4 minutes read
Medical imaging and radiologic technologists remain frontrunners in changing healthcare paradigm.
Lea la versión en español de este blog.
The evolution and integration of clinical informatics platforms and applications in radiology departments is happening faster than we realize. It is imperative for Radiologic Technologists (RTs) to fully understand the impact and significance of the emerging health information technologies being used in medical imaging in order to provide quality patient-centered care and have greater insight into the bigger picture of healthcare's future.
Digital imaging, alongside electronic health records (EHRs), has been at the forefront for some time. Also, the role of imaging informatics in radiology departments has proven beneficial in the care of the patient.  Radiologic Technologists utilize very technical equipment to produce medical images and clinical informatics platforms and/or applications to serve and care for patients. RTs continuing adoption of technology adds to their continued relevance in the healthcare system.
Imaging informatics, a subspecialty of Clinical Informatics, encompasses all aspects of medical imaging: data, information and knowledge both clinically and within the administration of medical information.  It has developed and resulted in a variety of radiology systems, such as electronic health records, hospital information systems (HIS), radiology information systems (RIS), picture archiving and communicating systems (PACS), patient portals, computerized provider order entry (CPOE) systems, and clinical decision support systems (CDSS).
The evolution of clinical informatics
The use of information systems within the healthcare environment began in the 1960s with the implementation of mainframe computers in the hospital setting, thus allowing simple data entry and viewing of results.  The 1970s, 1980s and 1990s brought growth from the early use of software systems to a more responsive information system.
The 1990s experienced healthcare reform, evolution of the Internet, and telecommunications, bringing a larger emphasis on preventative medicine, which uses the foundation of managed care.  Patient records began moving to electronic forms. By 2001, they became the standard and led healthcare into computerized provider order entries. The most recent innovations in clinical informatics include the use of electronic health records, cloud-based computing and PACS, mobile app usage, and significant increases in information system use for all aspects of healthcare.
Accessibility to a health record from virtually anywhere at any time has many advantages.  From the provider's perspective, whether a visit in the office or at the hospital, access to the patient's medical history is seamless.  The data and information that is contained in the patient's electronic medical record can be accessed and used by authorized clinicians or staff in one setting.
The EHR, held to nationally recognized standards, is accessible and utilized by both clinicians and staff in multiple settings. Personal health records, also following nationally recognized standards, can be accessed from multiple sources, but only managed or shared by the patient themselves.  Ease of use has become priority in the United States healthcare system with the integration of the EMR, EHR, and personal health record.  Wearable devices carry promise in this area for improvement in wellness and engagement of the patient.
The future of clinical informatics
Going forward, imaging informatics will contribute significantly to data mining, the Big Data to Knowledge (BD2K) initiative in the upcoming years, and the use of mobile devices to view imaging. Imaging informatics also will significantly contribute to holistic patient-centered care while impacting the future of personalized medicine.
The National Institute of Health (NIH) states that it started the Big Data to Knowledge (BD2K) initiative "to maximize the use of biomedical big data".  BD2K hopes to define greater value in data, which include medical images produces by RTs, and to enhance the use of tools for both the patient and provider.  Applying this initiative's goals to clinical informatics will prove connections between disease and imaging results.  RTs continue to pioneer many applications of clinical informatics and should be proud to serve as the "eyes of medicine"!
Personalized medicine is the next frontier
The care of the patient continues to evolve as a more integrated approach, thus allowing the patient to be informed, become knowledgeable, and participate actively in their own care. The outlook of the patient as a whole versus the chief complaint or individual visit can be life altering and potentially the point where care is revolutionized.
Exchange of health information and knowledge will begin to be incorporated into personalized medicine.  Patients will not only be active participants working alongside providers in their own care, but data will become connected in a variety of diverse healthcare settings.
Clinical informatics, and more specifically imaging informatics, is a growing area to maintain leadership. Radiology has been a frontrunner in the healthcare paradigm moving from a departmental system to an enterprise asset.1 Radiology departments have embraced DICOM, PACS, meaningful use, EMR, computerized provider order entry systems, radiology information systems, 3D imaging and post-processing of images, and breast tomosynthesis. The next steps in innovation and change in healthcare will continue to include the work of RTs.
Radiologists are sure to continue serving as consultants to other providers and are already embracing innovation in informatics as it comes forth. BD2K's initiatives will impact imaging informatics allowing the many-strengths to be interconnected between biomedical knowledge and their relationships with medical imaging.  The ultimate goal of the healthcare system is to "create a robust, integrated, and interoperable healthcare system that includes patients, physician practices, public health, population management, and support for clinical and basic sciences research" which will continue to be impacted by the work of RTs.  #radiology #clinicalinformatics
Subscribe to receive new blogs on Everything Rad delivered to your inbox; sign up today!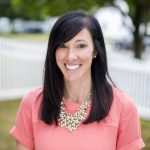 Kori Stewart, MHS RT(R)(CT)(ARRT), CIIP, is a Clinical Assistant Professor and Clinical Director for the CT, MRI and ultrasound certificate programs at the University of Hartford in West Hartford, Connecticut. She holds national certifications in general radiography, computed tomography and imaging informatics. Her educational background includes a BS in Diagnostic Imaging, MHS in Medical Laboratory Sciences. Kori is currently working on a PhD in Biomedical Informatics
References:
1 Middletown B. Chairman's column: health informatics and healthcare transformation-entering the post-EMR era. Journal of American Medical Informatics Association, JAMIA. 2014;21:1141-1142.