Carestream Simultaneous, Precision Multilayer Coating and Manufacturing Partnerships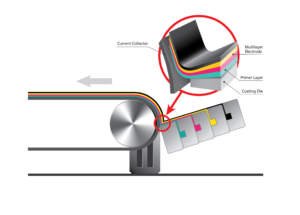 With a history of innovation in precision multilayer coating technology spanning over 100 years, Carestream applies our aqueous and solvent coating proficiency at bench, pilot and production-scale manufacturing for optimal product design, technology integration and manufacturability. Partners leverage our coating expertise, manufacturing assets and new product commercialization processes to develop precision-coated and cast film applications for a wide range of energy storage, display, medical, optical, electronic and other advanced materials products.
Access our newsletter archive below to learn more.
Newsletters:
2019
2018
2017
2016
2015
2014