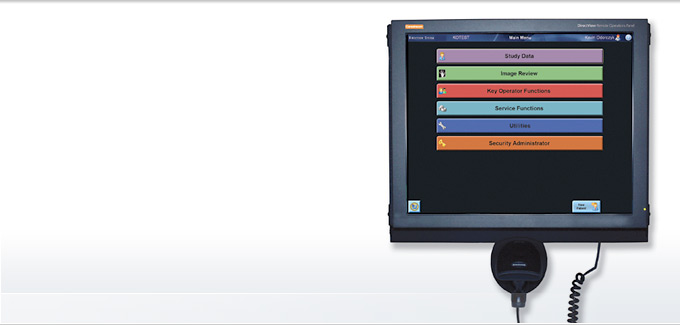 DIRECTVIEW Remote Patient Data Entry Software For DIRECTVIEW CR Systems
Use DIRECTVIEW Remote Patient Data Entry Software to free the radiographer to spend more time performing examinations for higher productivity, better workflow and greater patient satisfaction. DIRECTVIEW Remote software works with all CR systems and is either used in the reception area or any other location to enter patient data quickly and efficiently.
Features
Remote Patient Data Entry.
No workstation purchase necessary, use your own PC. Enter patient data from the reception desk or other preferred location.
Intuitive and easy to use.
Software enables fast, accurate data entry. Use Internet Explorer over the hospital (local) intranet to enter patient data to a networked DIRECTVIEW CR system.
Easy Data Access.
Enter the patient data at the PC to create a database for the patient schedule in the CR system's memory. Access this information quickly via the DIRECTVIEW CR system or remote operations panel (ROP) interface.