VA Hospital Representatives in the Pacific Northwest Select Carestream as Their Enterprise PACS Supplier
ROCHESTER, N.Y., Jan. 8 — Carestream has been awarded a multimillion-dollar healthcare IT contract for Veterans Affairs hospitals in the Pacific Northwest region, which includes Washington, Oregon, Idaho, Alaska and parts of Montana. Carestream will install its Clinical Collaboration Platform (video) throughout VISN 20 healthcare facilities. The implementation of Carestream's enterprise imaging platform (including Vue PACS, Vue Motion and Vue Archive) will help unify imaging and simplify medical image management.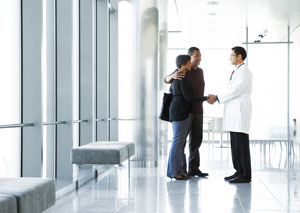 "Our team of experts demonstrated the ability to significantly improve diagnostic imaging and information workflows across all facilities in this region while supporting a smooth conversion to a new EMR system that will be installed in the coming months," said Jacques Cornet, Carestream's Vice President for Sales in the U.S. and Canada. "The evaluation team selected Carestream because they believe our comprehensive proposal provides the best value for all VISN facilities in this region."
Veterans Affairs representatives evaluated multiple PACS suppliers based on their understanding of customer needs, technical specifications, functionality, project governance, implementation plan and timeline, as well as pricing. Carestream demonstrated compelling advantages for its Vue PACS which include advanced features, efficiency, cost savings and system scalability.
In the coming months, Carestream will deploy a single system that will provide a unified source of imaging data, accessible virtually anywhere. The Clinical Collaboration Platform will ensure high system availability, scalability and reliability across the multi-site network. Radiologists will have intuitive tools to help bolster diagnostic confidence and support efficient radiology workflows.
Clinicians across the network will also benefit from easy access to images and reports on mobile devices anytime, anywhere with Carestream's award-winning Vue Motion enterprise viewer (video).
###
About VISN 20 Health Network
The VISN 20 Health Network includes all Veterans Affairs hospitals in Washington, Oregon, Idaho, Alaska and parts of Montana. There are more than 1 million veterans living in the Pacific Northwest region, an area that represents approximately 23 percent of the U.S. This health network includes inpatient beds for acute medical/surgical, mental health, nursing home and rehabilitative care. This network of healthcare facilities is comprised of eight parent facilities that include two tertiary care hospitals and three other acute care inpatient facilities, 51 additional outpatient clinics, and three Mobile Medical Units. Other services include community living centers and counseling centers. For more information please visit www.visn20.med.va.gov.