Palmetto Health Tuomey Purchases Carestream DR Rooms, Upgrades for Mobile Imaging Systems
Newest Systems Will Equip Hospital to Complete Conversion to DR
ROCHESTER, N.Y., Dec. 12 — Palmetto Health Tuomey (Sumter, S.C.) purchased two CARESTREAM DRX-Ascend Systems (video) as well as retrofit kits to convert two mobile imaging systems with CARESTREAM DRX Detectors. One DRX-Ascend will be installed in the hospital's radiology department and the other DRX-Ascend will be implemented in an outpatient imaging center a mile away from the hospital.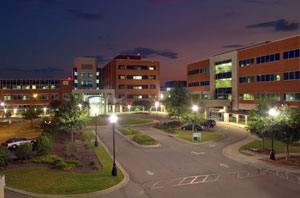 The latest equipment will allow the hospital to complete its conversion to DR technology. The hospital previously installed a DRX-Ascend system and upgraded three mobile imaging systems in its ER and OR areas.
After evaluating multiple suppliers, the radiology team selected Carestream Health as its vendor of choice.
Carestream offers healthcare providers the ability to purchase digital radiology solutions that range from a portable system to standard or premium rooms as well as detector upgrades for existing systems. Carestream's user interface enhances productivity for technologists as they operate multiple X-ray systems and selecting a single supplier streamlines equipment management.
The DRX-Ascend system offers an elevating float-top table and accommodates patients ranging from children to adults and patients who use wheelchairs. A rotating detector tray for both the table and wall stand allows for quick and controlled manual portrait/landscape rotation of the DRX detector without lifting it out of the tray.
This platform also offers a multi-color touch screen on the tube stand for generator control and image preview within the exam room, which boosts productivity and convenience for both patients and technologists.
Carestream DRX detectors can be used with any DRX system to help deliver flexibility and radiology productivity. Carestream's table also lowers to a height of about 21 inches, which is extremely helpful in imaging ill or injured patients.
###
About Palmetto Health Tuomey
Palmetto Health Tuomey has been a part of the Sumter community for a century. It's one of six hospitals in the largest healthcare system in the Midlands of South Carolina and one of Sumter County's largest employers, with nearly 2,000 team members, physicians and volunteers. As part of Palmetto Health, Tuomey's Vision is to be remembered by each patient as providing the care and compassion we want for our families and ourselves. The 301-bed hospital is supported by a network of local physicians and advanced care providers in the Palmetto Health-USC Medical Group with a wide range of inpatient and outpatient services, including women's care, cancer treatment, orthopedics, surgery, advanced imaging, wound care, cardiac care, home health and hospice. The Tuomey Foundation is the philanthropic arm of the hospital, reaching into the community to provide health and wellness initiatives to residents of all ages. For more information, visit www.PalmettoHealth.org/Tuomey or call 803-774-CARE (2273).