Carestream Health Shows Zero-Footprint Enterprise Imaging Platform at HIMSS 2017
Platform Can Enable Affordable New Applications by Streamlining Deployment And Interoperability, Imaging Analytics Designed to Improve Decision Support
ROCHESTER, N.Y., Jan. 19— Carestream Health will demonstrate a zero-footprint enterprise imaging platform that can easily enable new use cases and modules at the upcoming HIMSS conference (Booth #661). Leveraging the latest interoperability standards such as FHIR, IHE-IOCM and IHE-XDS, the CARESTREAM Clinical Collaboration Platform (see video link) is future-proof by consolidating legacy proprietary systems as well as forming the foundation for advanced imaging analytics services. The company's powerful enterprise image data management solution makes patients' clinical data and images available to physicians and other stakeholders.
"Our Unified Core is the shared back-end architecture that simplifies workflow management, security protocols and user access administration. When you complement that with zero-footprint delivery, you can add new modules quickly and affordably," said Ludovic D'Aprea, Carestream's General Manager for Healthcare Information Solutions. "Our goal is to deliver a scalable, holistic cloud-based enterprise imaging platform and expand our proven service that's already managing 19 billion images in the cloud."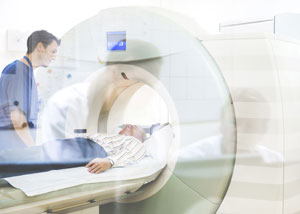 The Unified Core architecture is the heart of Carestream's Clinical Collaboration Platform that delivers solutions to help manage enterprise workflow, consolidate silos of data and facilitate diagnostic reading and image sharing as well as imaging analytics. Unified Core is a common set of codes and a development process that streamlines resource management, security and interoperability and manages clinical data such as DICOM, photos, videos, ECGs, continuity of care documents and scanned documents.
Since the platform is delivered via zero-footprint technology, healthcare providers can choose the right modules within the platform to address specific strategic needs such as: image-enabling the EMR for universal physician access; offering a new telemedicine model using remote order/entry; consolidating archives with intelligent image lifecycle management and supporting regional image exchange and patient engagement.
Carestream also will showcase a work-in-progress, real-time analytics module designed to offer better decision support at the time of diagnosis to help reduce errors and improve quality. This module will offer report-based and image-based analytics using machine learning and natural language processing and is designed to: find errors and discrepancies in reports; conduct semantic searches; provide interpretation support for difficult cases; collect data for population health and provide input for research projects.
Meeting New MACRA Goals
The Medicare Access and CHIP Reauthorization Act (MACRA) of 2015 allows U.S. organizations to choose to participate in a merit-based incentive payment system (MIPS), which will likely be the main model used to fund radiologists' professional services and act as an advanced alternative payment model for Accountable Care Organizations (ACOs). MIPS goals include a set of evidence-based, specialty-specific standards as well as practice-based improvement activities for improved quality and use of resources; advanced care information through use of certified EHR technology and practice-based improvement objectives.
"With MIPS, quality must be measured and documented. This requires use of advanced analytics that we are developing to over-read radiology reports in real time to ensure compliance with quality standards," said D'Aprea.