Carestream's Award-Winning Portfolio of Medical Imaging, Healthcare IT Systems on Display at AHRA
Company Helps Healthcare Facilities Plan a Smooth, Cost-Effective Transition to DR
ROCHESTER, N.Y., July 19 — Carestream will feature its award-winning portfolio of innovative medical imaging and healthcare IT systems at the Association for Medical Imaging Management (AHRA) conference that begins July 31.
Earlier this year Carestream earned the 2016 North America Frost & Sullivan Award for New Product Innovation Leadership. "The award focuses on all aspects of Carestream's digital medical imaging portfolio, which includes new radiography/fluoroscopy and ultrasound systems; new cone-beam CT technology; as well as its Clinical Collaboration Platform that delivers enhanced enterprise imaging," according to Frost & Sullivan.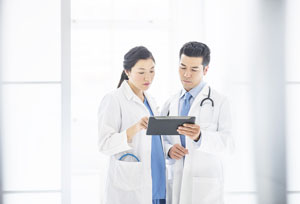 All of these systems will be showcased at Carestream's booth #424 at AHRA.
"We continue to enhance our proven radiology offerings as well as design new systems to offer features and functionality that can improve and expedite the imaging based diagnosis for orthopaedic patients and ultrasound patients," said Jianqing Bennett, Carestream's President of Digital Medical Solutions.
The company also will highlight its healthcare IT solutions including its Clinical Collaboration Platform, which offers vendor-neutral modules for diagnostic viewing, creation and distribution of interactive multi-media radiology reports. A zero-footprint mobile module can capture, manage and share non-DICOM clinical data directly from an electronic medical record (EMR). Carestream's Vue Motion enterprise viewer enables sharing imaging data with clinicians who access DICOM and non-DICOM data using mobile devices and computers. Its MyVue Patient Portal can be embedded into an EMR to equip patients with secure access to data, which can help increase patient engagement.   
Carestream representatives will be available to meet with healthcare providers who are planning to convert from CR to DR prior to the upcoming decrease in CR reimbursements. "We have helped hundreds of U.S. healthcare facilities evaluate workflows and determine the best DR systems to address their diagnostic imaging needs and budgets," Bennett reports.  
Carestream's "JUMP to DR" program offers CR trade-in discounts and products for every budget as well as financing options to help ease providers' transition to DR. The company can quickly and easily retrofit existing analog X-ray systems that are using CR technology with either tethered or wireless detectors. This enables healthcare facilities to reduce costs while producing high-quality DR images at a lower dose that are available for viewing in seconds.