Carestream Health Unveils New Medical Imaging, Healthcare IT Products at World's Largest Radiology Conference
Digital Systems Designed to Speed Diagnosis and Enhance Treatment of Patients
CHICAGO, Nov. 29 — Carestream Health demonstrated its expanding portfolio of medical imaging and healthcare IT systems at the Radiological Society of North America conference, the largest annual radiology conference in the world.
The company displayed its OnSight 3D Extremity System (see video link) for orthopaedic exams; new digital X-ray detectors and two premium ultrasound systems; a radiography/fluoroscopy platform; and a self-service kiosk that will enable patients to print or share their radiology reports and medical images.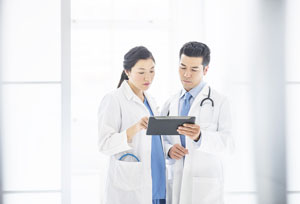 "We continue to work closely with healthcare providers to develop new medical imaging systems that improve the quality of diagnostic information provided to clinicians and design healthcare IT platforms that equip clinicians with a more holistic view of their patients' medical records," said Jianqing Bennett, President, Digital Medical Solutions, Carestream Health.
Carestream's healthcare IT portfolio includes a Unified Core architecture for its Clinical Collaboration Platform that enhances security as well as interoperability, and complements healthcare providers' existing IT systems. This architecture delivers clinical image data acquisition, viewing, sharing and archiving, and allows healthcare facilities to add features as needed. Physicians can use the company's Vue Motion universal viewer to easily view and share patient medical images and reports using mobile devices.
Carestream's growing portfolio of diagnostic imaging products includes:
Its OnSight 3D Extremity System that earned both the 2016 North American Frost & Sullivan Award for New Product Innovation and AuntMinnie's "Best New Radiology Device" for 2016. This compact cone beam CT system offers high-quality, lower-dose 3D imaging technology for capturing weight-bearing and other types of patient extremity images
CARESTREAM DRX Plus detectors that are faster and lighter than previous models, and DRX Core detectors designed to make reliable, high-quality digital X-ray imaging affordable for healthcare providers of all sizes
CARESTREAM DRX-Excel* and DRX-Excel Plus radiography/fluoroscopy systems that perform contrast exams using fluoroscopy that can be associated with a patient's radiography image, and
Carestream's Touch Prime family of ultrasound systems that allow sonographers and clinicians to gain better visualization of small structures as well as contrast differences in tissue for radiology, OB/GYN, musculoskeletal and vascular applications.