Carestream Extends Business Partnership Agreement with Tromp Medical to Cover Belgium and Luxembourg
GENEVA, Switz., Jan 28 ― The agreement from 2012 which saw Carestream appoint Tromp Medical as Business Partner to act as distributor of Carestream Digital X-ray Products, covering sales and service across the Netherlands, has now been extended to cover Belgium and Luxembourg. The new agreement will take effect from January 2016. Carestream products sold and supported by Tromp Medical will include the full portfolio of Carestream Digital X-ray Products, including the new DRX Plus detectors, DRX-Evolution Plus digital X-ray suites and the new DRX-Excel Plus systems for radiography/fluoroscopy imaging, together with CR Products.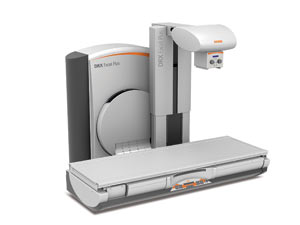 "We are looking to expand the success of the present model with Tromp Medical in the Netherlands across Belgium and Luxembourg. Carestream will remain active in Belgium, and this addition is designed to reflect and adapt to market potential whilst continuing  to sell and support our portfolio of imaging IT solutions directly," added Patrick Koch, Western Cluster General Manager, Carestream.
"Tromp Medical are trusted partners in the Netherlands with significant experience gained from an extensive installed base of Carestream DRX products. They are a dynamic and customer focused organisation, known for the quality of their service support and with a strong track record of success. This extended Partnership with Carestream will continue to support both companies' growth strategies, enabling easier access to state-of-the-art DRX technology for our customers in Belgium and Luxembourg."
Under the new agreement Tromp Medical will be responsible for all new sales of Carestream DRX products, customers with existing Carestream systems will continue to be supported by Carestream.
Tromp Medical is a significant sales and service organization with entities in The Netherlands, Belgium and Scandinavia, distributing radiography products from several manufacturers, including digital x-ray, digital mammography, breast biopsy and bone densitometry. "We have enjoyed working with Carestream in the Netherlands since 2012 and are looking forward to expanding this fruitful cooperation across Belgium and Luxembourg. The flexibility of Carestream as a company and of the innovative products they produce will continue to provide us with the tools to meet the needs of all our customers," said Wim Tromp, founder and Director of Tromp Medical.
###
About Tromp Medical
Tromp Medical can be contacted at: Oude Haarlemmerweg 1901 ND
Castricum Telephone Sales: +31 (0) 251 662067 Service: +31 (0) 251 662077
E-mail: sales@trompmedical.com or visit their website on www.trompmedical.com