Carestream Demonstrates Support for Clinical Collaboration Workflows at 2016 SIIM Conference
Company's Leadership in Adoption of Emerging Industry Standards Offers Significant Benefits to Users
ROCHESTER, N.Y., May 24 — Carestream will demonstrate its ability to support   deconstructed and unified enterprise imaging platforms at the 2016 SIIM (Society for Imaging Informatics in Medicine) conference being held June 29-July 1 in Portland. Carestream's standards-based, modular platform offers interoperability that allows users to choose one or multiple modules to satisfy their enterprise imaging needs.  
Carestream's Clinical Collaboration Platform offers modules for diagnostic viewing, interactive multi-media radiology report creation/distribution, vendor-neutral archiving (VNA), an enterprise viewer for sharing imaging data with clinicians, a patient portal and a web-based, mobile module to capture, manage and share non-DICOM clinical data directly from an electronic medical record (EMR) system.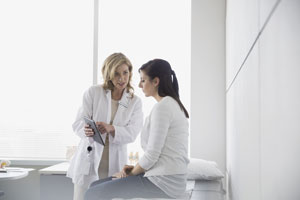 "We have customers looking for a unified enterprise imaging platform as well as a deconstructed model based on their current enterprise needs," said Kiran Krishnamurthy, Carestream's Worldwide Product Line Manager for Healthcare Information Solutions. "Carestream is able to support both deployment models with our Clinical Collaboration Platform that leverages standards-based protocols. The unified core supports addition of new modules based on the evolving needs of our customers and enables reduction of implementation and administration costs since the modules share a common application infrastructure."
Carestream is involved in successful deconstructed and unified implementations at some of the nation's largest healthcare systems as well as hospitals of all sizes. The company's Clinical Collaboration Platform includes Carestream's Vue Archive, Vue Radiology Diagnostic Viewer with embedded interactive multi-media reporting as well as its Vue Motion universal viewer and MyVue patient portal.
Carestream's radiology PACS manages 16 billion exams a year globally, while Carestream's Vue Archive stores 105 billion exams, or 11 petabytes of data per year, from multiple vendors' PACS.  
"The key challenge is interoperability. Carestream has been successful in diverse environments and we are a leader in the adoption of standards, which was showcased at the recent IHE-Europe Connectathon," Krishnamurthy explained.
Carestream offers new integration profiles including BPPC, XDS-SD and IOCM as well as DICOMWeb services such as WADO-RS and QIDO-RS. The company is one of the first VNA suppliers to implement HL7's new Fast Healthcare Interoperability Resources (FHIR) framework and will continue to adopt open standards like those endorsed by IHE, HL7 and DICOM.