Carestream Demonstrates Benefits of Its Flexible Unified Core Architecture for Enterprise Image Management and Archiving
Platform Allows Users to Add Modules to a Scalable Infrastructure; Offers Enhanced Security and Interoperability
ROCHESTER, N.Y., Nov. 17 — Carestream will demonstrate the benefits offered by its Unified Core (video link) that delivers a modular, scalable enterprise image management architecture at the Radiological Society of North America conference (Booth #4704).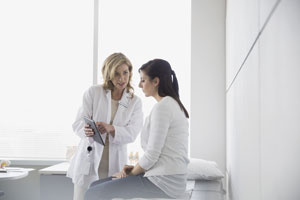 The Unified Core architecture is the heart of Carestream's Clinical Collaboration Platform that delivers clinical image data acquisition, viewing, sharing and archiving, and equips healthcare facilities with the ability to add modules and services at an affordable cost as they are needed. It also delivers a common set of codes and a development process that streamlines resource management, security and interoperability, and manages clinical data such as DICOM, photos, videos, ECGs, continuity of care documents (CCDs) and scanned documents.
"Users can add modules on an a la carte basis to a scalable infrastructure instead of installing and supporting separate viewers or archives for activities involved in the management of images and related patient clinical data," said Ludovic d'Aprea, Carestream's Global General Manager for Healthcare Information Solutions.  
"Our Unified Core also offers enhanced security and interoperability with a simplified architecture that complements healthcare providers' existing IT ecosystems," he reports.
Carestream's Unified Core equips customers to mix and match modules within the platform by activating configuration settings that image-enable the EMR, offer a new delivery model using remote care, consolidate archives and support regional image exchange.
The Clinical Collaboration Platform is an enterprise imaging solution that can be implemented onsite or as a cloud-based service. It offers: archiving and diagnostic tools for radiology and cardiology; multi-media reporting; administrative tools for remote care and teleradiology; clinician and patient portals; healthcare information exchange; business intelligence; and clinical analytics.