Ted Taccardi to Lead Global Customer Care Organization at Carestream Health
ROCHESTER, N.Y., Feb. 25 — Ted Taccardi has been appointed Vice President, Global Customer Care at Carestream effective immediately. In this role, he will lead the company's worldwide Customer Care organization and is a member of Carestream's senior executive leadership team.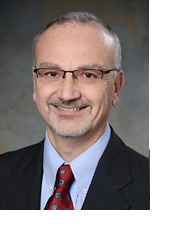 Carestream's newly formed Global Customer Care organization brings together all of the company's field support, remote and platform teams that service equipment, software and healthcare IT systems. With one global organization serving customers across all of the company's businesses, the service team successfully combines people, systems and processes to deliver outstanding customer service.
Previous to this, Taccardi was Chief Operating Officer of Digital Medical Solutions and Chief Technical Officer of Digital Capture Solutions at Carestream where he managed Global Manufacturing, Product Development and oversaw operations in the U.S., Europe, Asia and the Middle East.
Under his leadership, Carestream has become a top global provider of computed radiography (CR) and digital radiography (DR) systems, with a track record for innovation that includes development of the world's first wireless, cassette-sized digital X-ray system, the CARESTREAM DRX-1 System and its offspring, the DRX-Revolution Mobile X-ray System.
Prior to that, Taccardi was General Manager of Computed Radiography at Eastman Kodak Company. He joined Kodak in 1981 and served in a variety of business, engineering and manufacturing leadership positions.
Ted Taccardi holds a B.S. degree in Chemical Engineering from the University of Connecticut and completed a Wharton Executive Education program at the University of Pennsylvania. He and his wife Ann Marie reside in Pittsford, N.Y., and are parents to three adult children.