Spire Healthcare Benefit with Carestream Vue PACS
HEMEL HEMPSTEAD, September 2015 — Spire Healthcare, one of the largest private healthcare providers in the UK, has completed the latest roll out of CARESTREAM Vue PACS across 27 hospitals.
Spire Healthcare operates a network of 38 private hospitals across the UK and this development is seen as a key progression in upgrading its existing CARESTREAM PACS solution. With the vendor neutral Carestream Vue for Cloud implemented, Spire expects to see a significant reduction in the turnaround time of radiology reports and an increase in consultant satisfaction.
Spire Healthcare's existing Carestream RIS and PACS have been upgraded to Carestream Vue RIS (v10) and Carestream Vue PACS (v11.4). The hospital group's healthcare IT services have transitioned to a Software-as-a-Service (SaaS) model; an innovative approach to managing imaging information on a predictable, pay-as-you-go basis. Carestream is hosting the new Vue for Cloud PACS and Vendor Neutral Archiving services in their first independent UK Data Centre.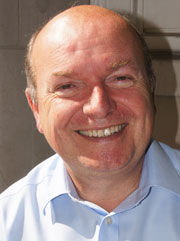 "The Carestream Cloud based solution is more cost effective to manage than a standard PACS solution and can be easily scaled to include additional hospitals", said Phil Peplow, Group IT Director at Spire. "We will achieve faster reporting thanks to the integral Voice Recognition solution and remote access to radiology images will now be available to clinicians within 20 minutes of being archived at the local hospital," he added.
Carestream Vue Motion is also installed at all sites. As this independent viewer is PACS-agnostic, Spire consultants can now securely access PACS images across all of Spire's 38 locations via Apple iPad and other tablet devices. This ability to access images across multiple platforms is bringing increased flexibility to Spire consultants and timely results to patients.
"Radiologists will benefit from a remote reporting capability via a secure Internet connection with access to associated documentation through a single interface, and patients will have access to their own images via the Carestream My Vue portal," continued Phil. "So far, feedback has been very positive. The Cloud has made it easier to access current and prior files and consultants report that it is saving them a great deal of time and vastly improving the turnaround time of reports for the referring clinician."
Phil also recognises benefits for Spire management: "keeping on top of our growing business with a scalable architecture is easy with the Cloud. It allows us flexibility to add new services quickly without added investment in infrastructure. We also anticipate being able to roll out in-depth management reports to help our imaging teams operate more effectively."
"We've always offered patients excellent clinical care.  What the new Carestream Vue PACS offers us is the ability to cut waiting times for test results. It is also possible to work remotely, meaning consultant radiologists are no longer having to attend the hospital in the middle of the night to consult on urgent cases." 
"We have worked successfully with Carestream for many years and the collaborative approach they bring to project deployment makes them feel like almost part of our own team. "It's always good to work with experienced and professional staff, and when we hit a problem the Carestream team quickly understand our point of view and, if there is one, the impact on patient care. We can then work together to resolve any challenges."
"The switch over to Carestream Vue Cloud has gone extremely well, with minimal disruption to end users. Carestream support in particular during the implementation phase has been excellent and migration of historical data to the new system was handled very efficiently."