Carestream Introduces Compact Vita Flex CR System That Delivers Affordable, High-Quality Digital Imaging in Diverse Environments
Flexible System Can Be Operated Vertically or Horizontally to Address Need for Image Processing in Compact Spaces
GENEVA, Switz., 23 February — Carestream will introduce its compact new Vita Flex CR system that delivers excellent image quality and can be positioned virtually anywhere in a healthcare facility. This new system's flexible design enables it to operate vertically as well as horizontally, so it can process CR cassettes sitting on the floor, a tabletop or desktop or even from the back of a van. The Vita Flex CR system will be on display at the 2015 European Congress of Radiology and is available worldwide now.
The affordable Vita Flex CR system can process multiple cassette sizes including 8 x 10 in., 10 x 12 in., 24 x 30 cm, 14 x 14 in. and 14 x 17 in. This new system can address the diverse needs of imaging centres, private practices, urgent care facilities, smaller hospitals and mobile imaging operations, as well as orthopaedic, veterinary and chiropractic providers. Vita Flex CR is designed with three modular components to make it easy to install and service. It is available with a choice of two throughput rates—either 30 or 45 plates per hour.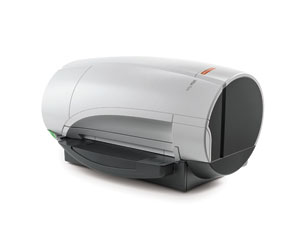 A touch screen allows users to quickly and easily select desired body parts and views to speed the imaging process. Technique information can be acquired automatically, eliminating the need for manual entry and the possibility of inconsistent X-ray exposures among different users. A veterinary offering is also available and includes specialised software and cassettes.
"Like our other Vita CR systems, this new model is designed to help facilities of all types and sizes move smoothly and affordably to digital imaging.Carestream's Image Suite software plays a pivotal role in that transition by providing a comprehensive package of image capture and management capabilities for a very affordable price," said Cyrill Aschenbrenner, Carestream's X-ray Solutions Regional Business Manager, Europe.
Image Suite software allows patients to be registered on-site or remotely using a Web-based interface. Images can be enhanced using slide bars on the screen to adjust brightness, contrast or detail. Specialised measurement tools provide diagnostic information for orthopaedic or chiropractic imaging. Imaging providers can use automatic or manual stitching to paste individual images together to create the long-length view that is desired.
To view information about Carestream products being demonstrated at ECR or to make a booth appointment, please visit www.carestream.com/ecr.