Carestream Now Shipping New DRX Plus Detectors to Global Customers
Next Generation Detectors Offer New Features to Help Improve Image Quality, Productivity
ROCHESTER, N.Y., Nov. 10 — Carestream Health's new CARESTREAM DRX Plus 3543 and DRX Plus 3543C detectors are now shipping to healthcare providers in countries across the globe. Carestream's third generation of wireless DR detectors are faster and lighter than previous models and offer features designed to help users achieve higher productivity and improved image quality.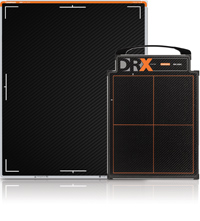 "All the new features of our DRX Plus detectors will be demonstrated on the show floor at the RSNA conference. Early adopters have told us they have been able to further enhance workflows and appreciate the advanced design that offers improved image quality and meets international standards for liquid resistance," said Helen Titus, Carestream's Worldwide Marketing Director for X-ray Solutions and Ultrasound.
The DRX Plus detectors offer higher DQE* (detective quantum efficiency) to enable improved image quality and lower dose. In addition, these detectors can be submerged in one meter of water for 30 minutes without failure, which achieves IPX Level 7 rating for liquid resistance and the IEC standard 60529. A reduced weight and thinner profile allows even easier handling.
The new detectors also deliver: faster calibration time, boot time, preview time and full-resolution display time; on-detector calibration file storage that enables quicker setup of the detector on multiple systems; and increased battery life to enable more imaging between battery changes. A battery hot swap allows a quick battery change without a reboot.
Other advantages include:
Tri- and bi-color LEDs that offer improved feedback of detector status
Beam detect mode for room retrofit applications eliminates the need for cable connection to the generator. Image capture will automatically start when the detector senses the X-ray exposure; and
Fast frame rate provides compatibility with advanced applications in the future.
Carestream's DRX Plus 3543 Detector is designed for general radiography imaging while the DRX Plus 3543C cesium iodide detector offers benefits for pediatric and other dose-sensitive applications. 
The new DRX detectors can be integrated with all other DRX systems within a provider's environment. These detectors also can be inserted into almost any existing X-ray system to deliver enhanced functionality.
To view information about Carestream systems being demonstrated at RSNA please visit www.carestream.com/rsna.